Rocky Mountain Audio Fest 2012 • Best of Show
Dateline: Denver, October 2012. VTL, dCS and Wilson Audio team up for great sound outside California.
As with a system set up at THE Show Newport and the California Audio Show, top-level VTL electronics -- including the Siegfried Series II monoblocks ($65,000/pair), TL-7.5 Reference Series III line stage ($20,000), and TP-6.5 Signature phono stage ($8500) -- drove Wilson Audio speakers, this time the brand-new Alexia ($48,500/pair), to produce one of the show's superior sounds. But that's something of a misnomer, as this system was truly about the totality of the music, not the parsing of sonic traits.
Also part of this system were a Spiral Groove SG 1.1 turntable with Centroid tonearm ($31,000) and Air Tight PCM 1 cartridge ($6800), and for digital the dCS Vivaldi stack, comprising the Vivaldi transport ($39,999), DAC ($34,999), Upsampler ($19,999) and Clock ($13,499), all of which provided seamless capability no matter the material played. Cables were Transparent Opus MM2 -- nearly $170,000 worth. dCS's Vivaldi was new at the RMAF, as it was debuted in the US here, but we covered it in Hong Kong, where it was unveiled to the listening public.
We spent the final hour of the show listening to this system with our music, as well as whatever Luke Manley and Bea Lam of VTL wanted to play. Analysis mode was disengaged, as we played everything from Randy Newman to Peter Gabriel, from JŠnos Starker to Keith Richards -- either CD or LP. The system handled it all, sounding flawlessly adept with any kind of music. That was ultimately the impression we were left with -- one of true musical proficiency and versatility.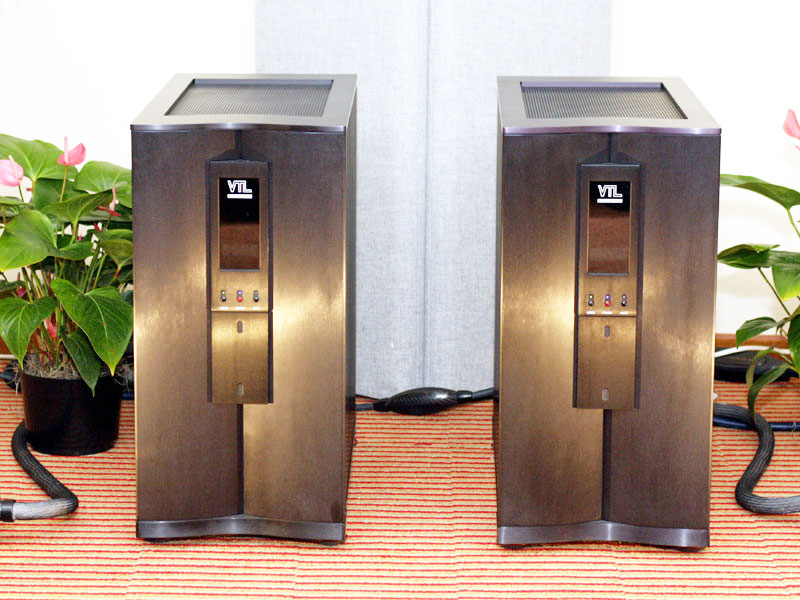 If any amps deserve the title "mighty," it's the VTL Siegfried IIs.