Hong Kong Audio Visual Show 2012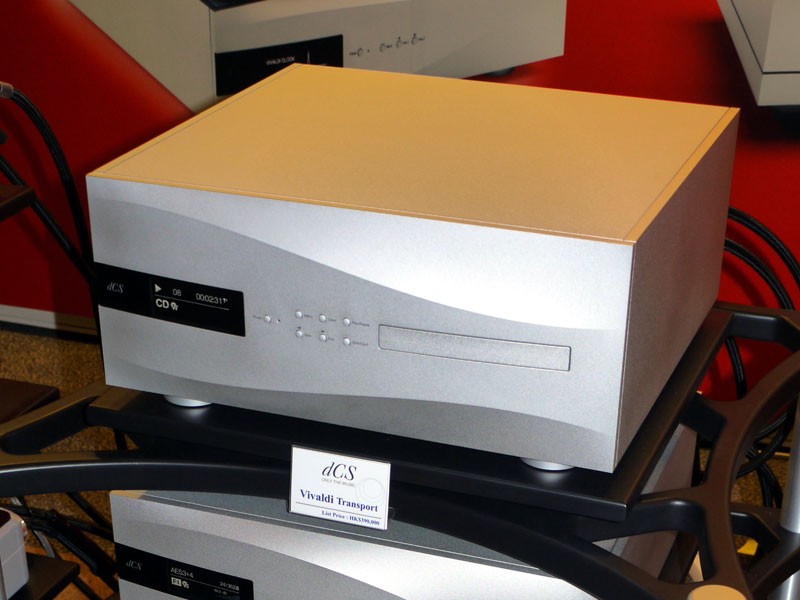 The Far East is such a critical market for many US and European manufacturers that it is not unusual to see major product launches from these companies at oriental events. The Hong Kong Show gave the first glimpse of the new dCS flagship four-box CD/SACD replay system, the Vivaldi. Despite appearances, this is far more than just an aesthetic update, designed to bring the Scarlatti into line with the more modern styling of the Puccini and Paganini. The internal developments are legion, and here are the highlights.
The transport still relies on the Esoteric VRDS Neo mechanism for disc replay, but now fed from a pair of transformers providing independent supplies for the transport and output functions and built, like the other Vivaldi units, into an asymmetrical chassis designed to minimize mechanical impact on data retrieval. Output is now via dual AES/EBU connections, finally ending the dCS owner's Grail Quest for a decent FireWire.
The DAC employs an all-new Spartan six-gate array to handle all high-resolution music formats, including DXD (352.8 or 384 kS/s) and DSD, in conjunction with a new, totally dual-mono, symmetrical layout version of the dCS Ring DAC. Naturally, a full range of digital inputs is offered, now including USB.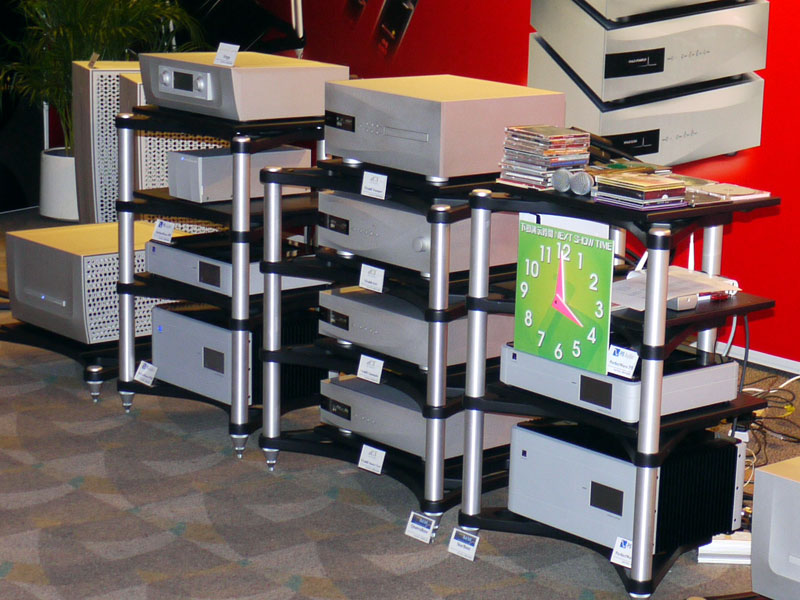 Big news on the master clock is that it now offers two complete banks of clock outputs: one to service 44.1kHz-based frequencies, and the other 48kHz-based data. An auto-clocking mode detects the native frequency of the incoming data and adjusts accordingly, meaning users no longer need to worry about this vital setting, ensuring that they always achieve optimum results.
The upsampler will accept all DSD, DXD and high-resolution PCM sources, but also significantly enhances flexibility and user-interface options for the Vivaldi stack as a whole. With a built-in streaming capability and full Apple compatibility (via a dedicated dCS App), the entire system can now be remote operated via iPhone/iPad, allowing software library control as well as system setting selection and playback of Apple-stored music files in digital mode.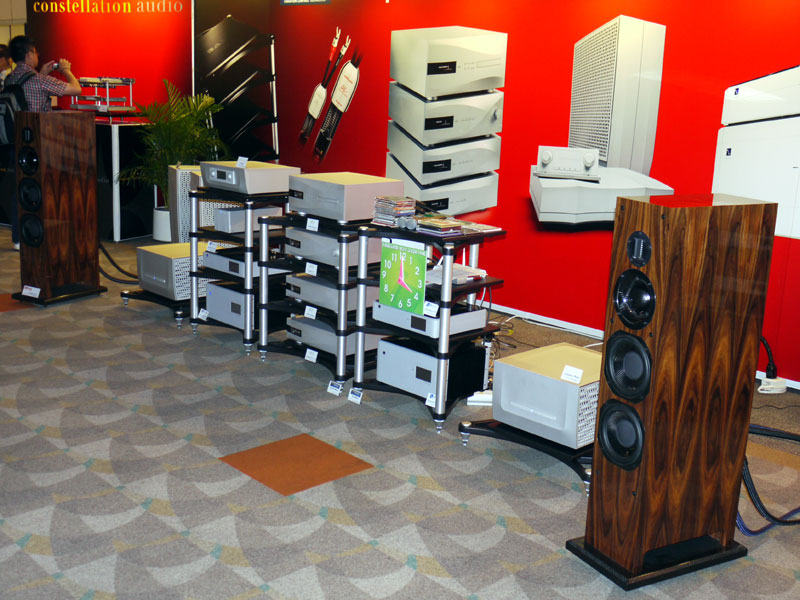 Looking at that list of features, it should be clear that dCS are serious about increasing the versatility and performance of their playback system. It also hints at significant improvements in the usability of the stack and the user interface. A handsome new bead-blasted finish and superbly crisp and clear displays complete the stylistic makeover, while the operational niceties, cable options and auto-adaptive settings finally tackle many of the longstanding operational gripes amongst dCS users.
Shown in a system including PS Audio P5 and P10 power conditioners, Constellation Audio Virgo preamp and Centaur monoblocks, feeding ProAc Carbon Pro 8 speakers, all hung together with AudioQuest WEL Signature cables and sitting on Audiophile Base racks, it was an undeniably impressive array of kit. I can't wait to hear what the Vivaldi can do under slightly more controlled conditions -- an opportunity that should occur within the next month.
Availability of the new four-box stack is quoted as "late 2012" with a price just under $110,000, which just goes to show that nothing this pretty ever comes cheap.