THE Show Newport 2012 • Best of Show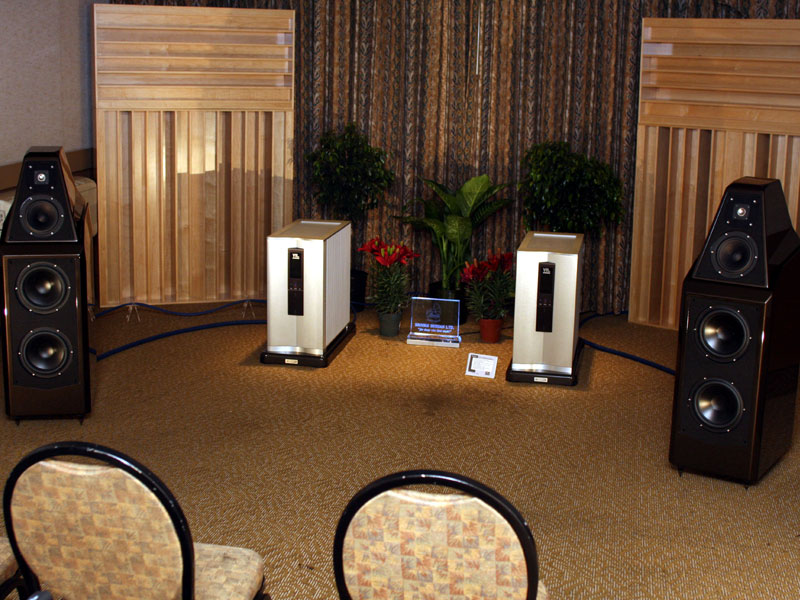 Since the launch of The Audio Beat nearly three years ago, a constant in our show coverage has been VTL, whose electronics have been consistently excellent with speakers from various manufacturers, producing huge soundscapes and realistic rendering of tone and detail.
In Newport, dealer Brooks Berdan Ltd. used Wilson Audio Sasha W/P speakers ($27,900/pair) along with top-of-the-range VTL electronics, including the mighty Siegfried Series II monoblocks ($65,000/pair), TL-7.5 Reference Series III line stage ($20,000), and TP-6.5 Signature phono stage ($8500) -- all mentioned in more than one of our past show reports. The digital source was dCS's Paganini playback system, which includes transport, DAC, upsampler, and clock ($53,496 total). The analog system used a Grand Prix Monaco 1.5 turntable ($23,000), Tri-Planar Mk VII UII tonearm ($5800) and Benz LPS cartridge ($5000). All cabling was Cardas Clear or Clear Beyond, with a Burmester 948 ($7995) cleansing the AC for the system. A number of Grand Prix Audio support devices were also in use.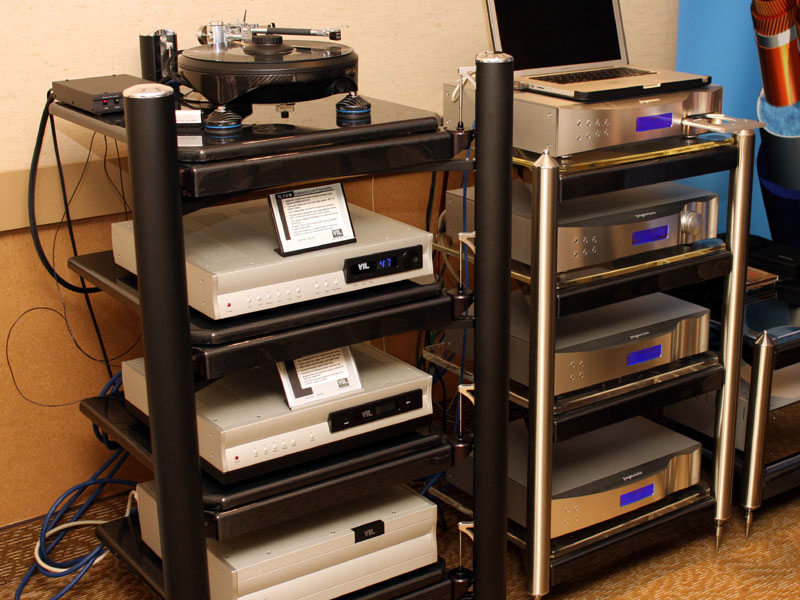 While the speakers and amps seem to be a price mismatch, the power and grip of the Siegfried IIs was evident, especially into the bass, where we've never heard the Sashas provide greater authority. Tonality was devoid of any tubey over-warmth and images were solidly outlined and substantial. There was great speed without undue crispness.
Paul Bolin will be writing about the TL-7.5 III this year, and we're arranging coverage of the Siegfried IIs as well. Even though we already feel like we know both, we'll have much more to say about these best-of-the-best tube electronics.