Rocky Mountain Audio Fest 2012 • Hot Products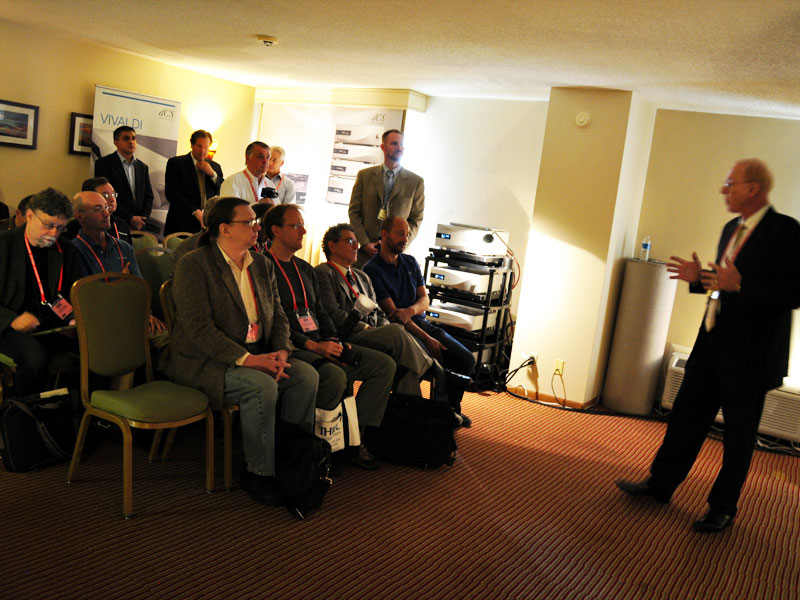 David Wilson addressed a gathering of press at the Rocky Mountain Audio Fest, introducing his company's latest speaker.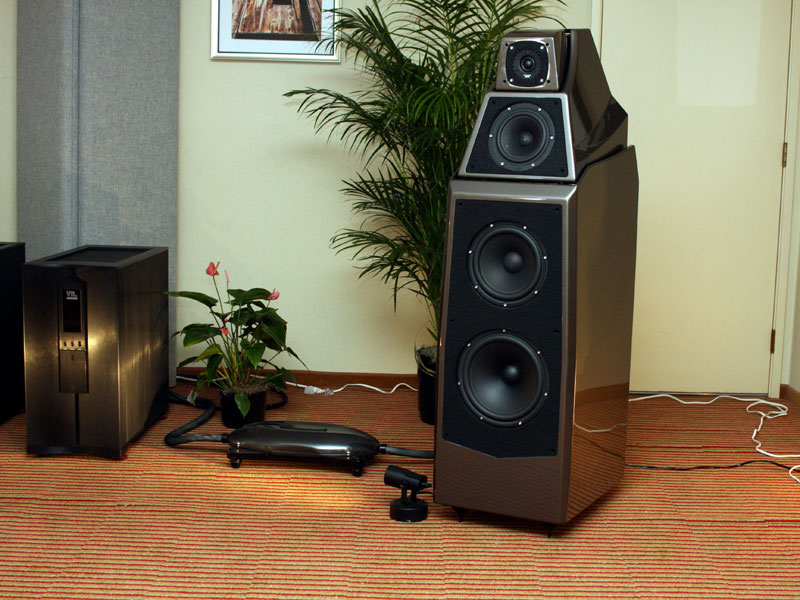 The Alexia ($48,500/pair) is Wilson Audio's first all-new stereo speaker since the initial Alexandria; we'll split hairs and say that the Sasha W/P was based on the wildly successful WATT/Puppy series. There are similarities between the Alexia and Sasha. including a similar footprint -- the Alexia is just two inches wider and deeper than the Sasha. However, the Alexia uses new 8" and 10" woofers and different versions of Wilson Audio's composite midrange and silk-dome tweeter. Its three-piece cabinet is more adjustable and, as the picture shows, more contoured (and lovely) as well. Yet, the Alexia was designed to work well in rooms where the smaller Sasha already resides while still filling larger spaces.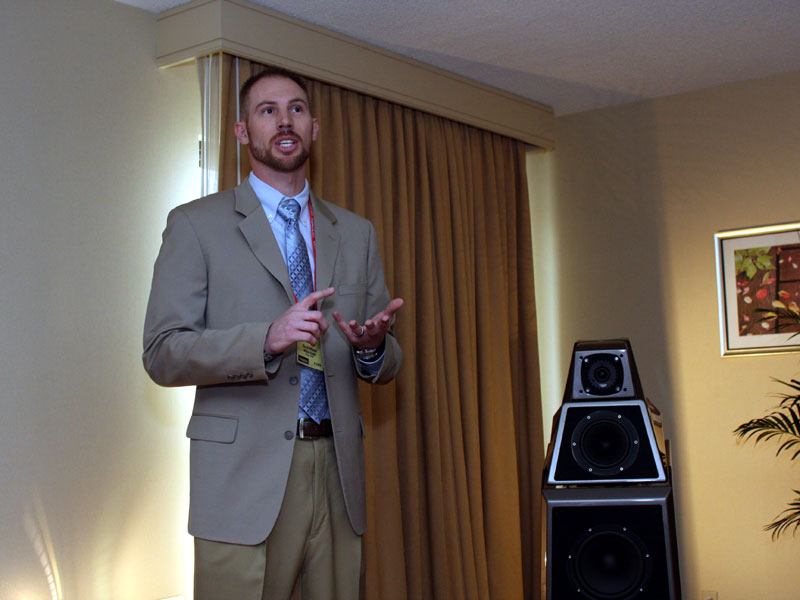 Daryl Wilson talks about the ways in which the Alexia is different from the Sasha W/P.
© The Audio Beat • Nothing on this site may be reprinted or reused without permission.