CES 2017 • Awards
he winners of The Audio Beat's 2016 Product of the Year awards are different from each other in so many ways, but alike in a single crucial one. One winner is the company's top-of-the-line digital system, and the other is a more budget-minded equipment-support solution. Both, however, are part of product lines that rely on sum-of-parts thinking to achieving sonic nirvana, a goal that both accomplish.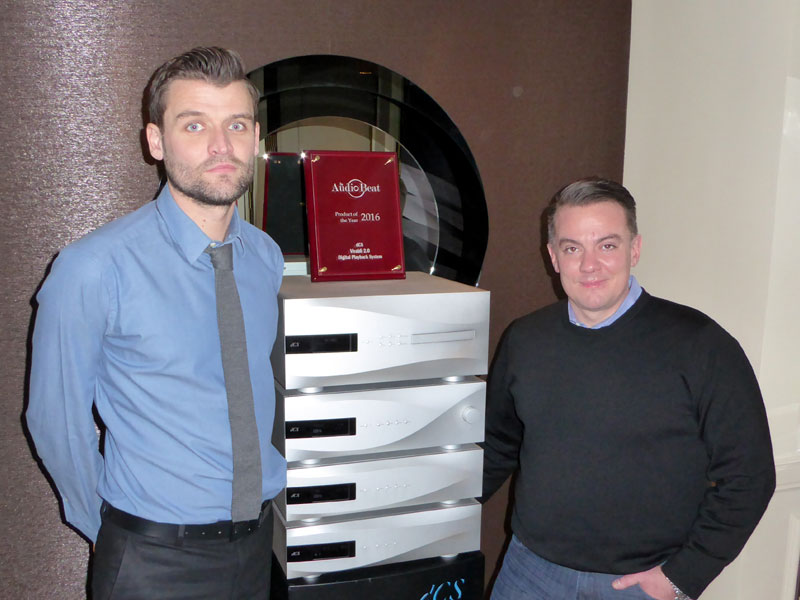 As digital hardware proliferates, it becomes more difficult to make the case that sound quality, not convenience, is driving the market here and now. However, dCS's Vivaldi 2.0 makes the strongest case we know of for digital being on equal sonic footing with analog. Marc Mickelson's assessment: ". . . it offers up a level of detail that is unmatched and presents it in a way that rivals the best analog -- and with some digital material outright betters analog." Above, David Steven (left) and John Quick of dCS accept the award for the Vivaldi 2.0, an end-of-the-search digital system.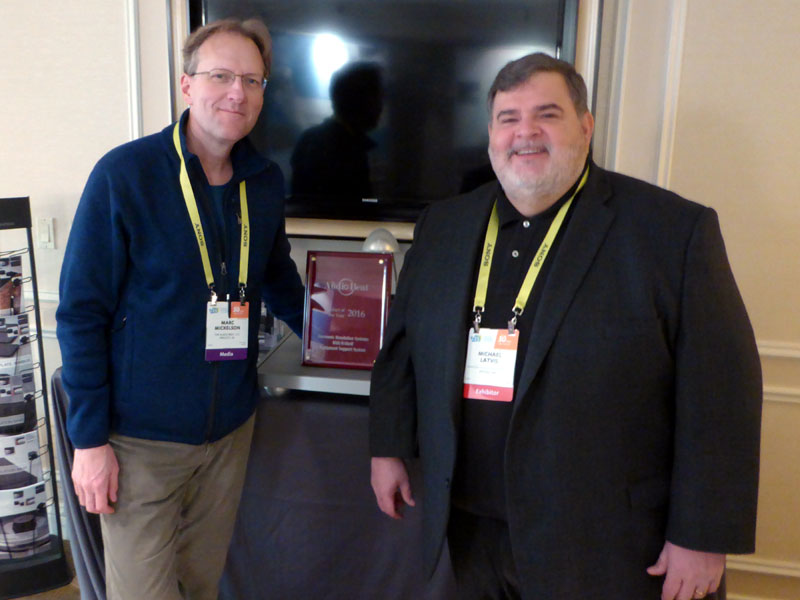 It is only recently that system infrastructure and equipment support have received anything like the attention they deserve. Both have fundamental impact on system performance, resolution and temporal integrity. In this regard, the HRS range of racks, support shelves, chassis couplers and dampers is unique, not just for its completeness but also the absolute engineering rigor that informs every component. For Roy Gregory, the arrival of the RXR rack, R-Shelf and the new Vortex couplers didn't just reinforce the depth and versatility of what was already an impressively configurable system, they slashed the cost of entry while maintaining a remarkable level of performance in a truly universal and beautifully presented set of products.
Thus, the HRS RXR/R-Shelf is both a worthy and a welcome award winner. Mike Latvis (right), head of HRS, accepts the award from Marc Mickelson.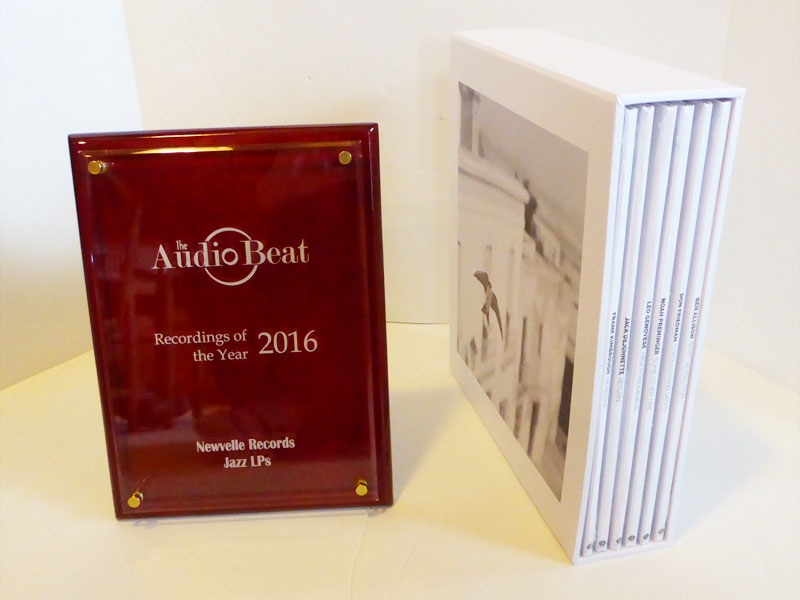 Finally, what's audio equipment without great music? This is a rhetorical question, of course, and also an effective segue to our Recordings of the Year award. The winner is Newvelle Records, whose LPs of original jazz are sold via a subscription model, which connects the label directly with its fans and gives it complete control over its fate within the market. The music is just as special, featuring veteran musicians captured in vivid, spacious sound. Newvelle doesn't skimp on packaging. The heavyweight gatefold sleeves with original photography and poetry are art themselves.
Congratulations to everyone at Newvelle. We eagerly anticipate your Season Two.