THE Show Newport Beach 2015 • Best of Show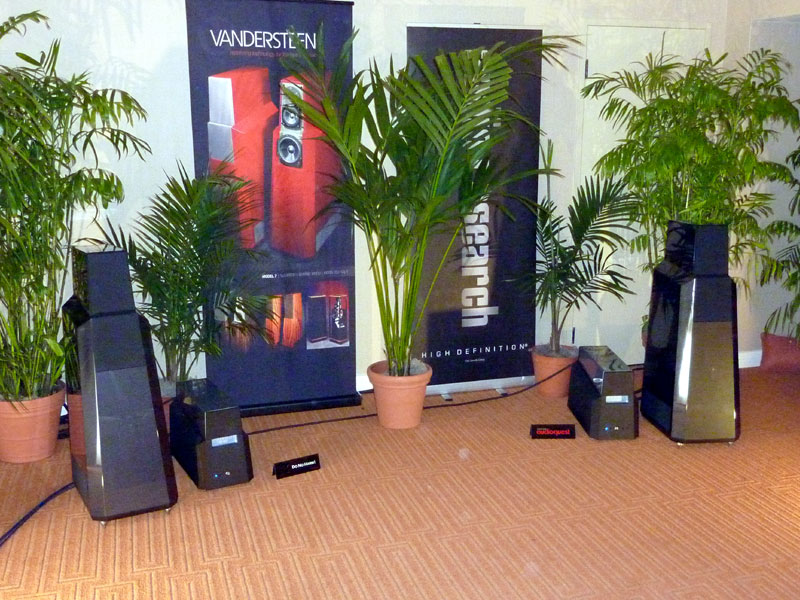 With THE Show Newport Beach following so closely on the heels of High End in Munich, finding truly new products to cover was difficult. It happened more than a half-dozen times that a product billed as new ended up being one we already covered in Munich.
So it seems especially pertinent that a speaker Roy Gregory praised in his High End report sounded just as impressive nearly halfway around the world in Newport Beach (and at this year's CES too). Richard Vandersteen's Model 7 Mk II ($62,000/pair) was once again room-filling, authoritative and just plain engrossing powered by their companion M7-HPA amps ($52,000/pair), which drove only the midrange and tweeter -- the Model 7 Mk II's bass section is internally powered.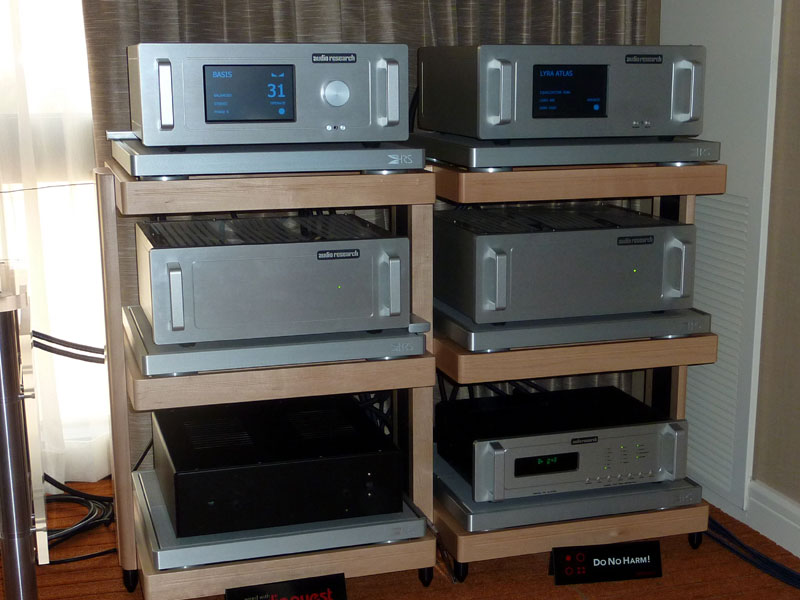 Electronics were from Audio Research, the top-of-the-line Reference 10 preamp ($30,000) and Reference Phono 10 phono stage ($30,000). The digital source in sparse use with an Audio Research CD9 CD player ($13,000), while cables were AudioQuest WEL Signature and Wild, and power was smoothed out by one of AudioQuest's new Niagara 7000 power conditioners ($7995) -- one of those new-in-Munich products.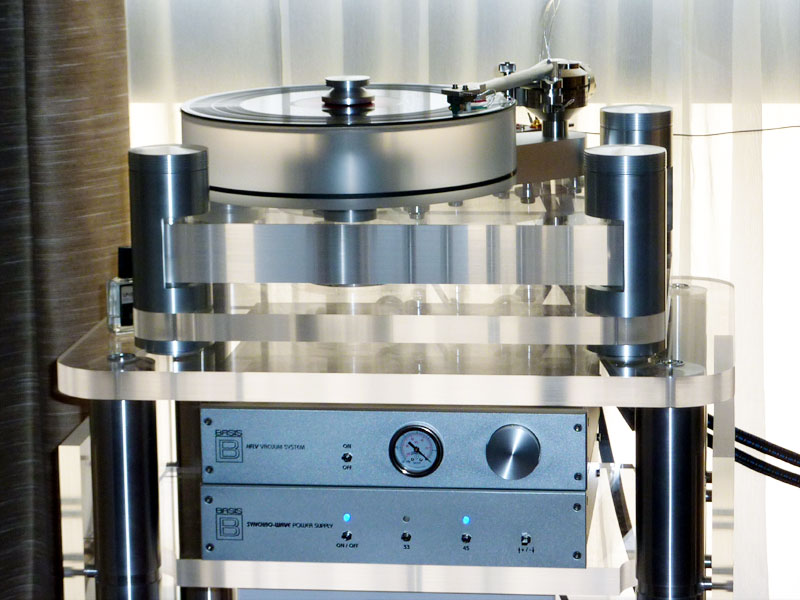 The analog source, in heavy use, was a Basis Inspiration turntable ($58,000) with Superarm 9 tonearm ($16,000) and Lyra Atlas cartridge ($9500). It spun an almost constant diet of Blue Note jazz, including many Music Matters reissues.
Perhaps the biggest difference between the Munich and Newport Beach shows is the focus of the former on trade and the latter on the consumer. That is, many distributors from around the world attend the Munich show, while audiophiles -- most from Southern California -- attend THE Show Newport Beach, as do the dealers that service them. This system was assembled by one of those dealers -- Optimal Enchantment of Santa Monica -- and the careful execution was obvious. The show venue, the Hotel Irvine, was new and so was the room, but a skilled dealer handles such variables as a matter of course. The atmosphere in the room was inviting and the sound was special, making us want to stay and listen. Isn't that what high-end audio is about?