THE Show Newport Beach 2014 • Best of Show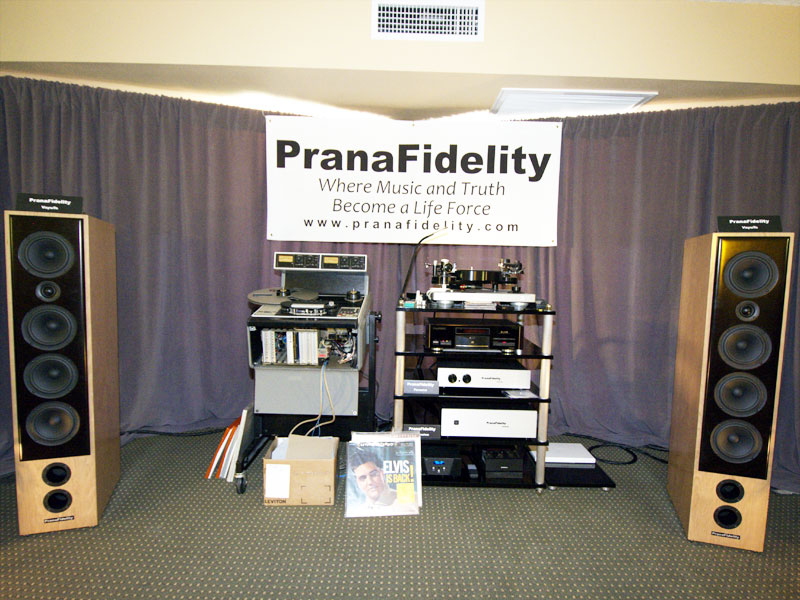 Steven Norber designs and builds loudspeakers and electronics under the name PranaFidelity -- all known for their ability to offer sound quality beyond what is often thought possible for the price. Norber eschews expensive cosmetic faceplate armor but does not cut corners under the hood. His Vayu/fs speakers ($6950/pair), discussed separately, were driven by his 400-watt Purna amplifier ($8950), which accepts both XLR and RCA input. Norber's Purna preamplifier ($4500 to $9950 depending on options) can be configured for single-ended or balanced use, either with or without a built-in phono stage. Digital was played through a modified Pioneer CD player with the PranaFidelity badge on the front. Audio Conductors cabling was used throughout.
With a number of digital and analog tracks of reference quality, the PranaFidelity package delivered remarkable bass definition and tonal accuracy, making it a contender for the best-sounding system at a not-so-stratospheric price.
© The Audio Beat • Nothing on this site may be reprinted or reused without permission.