THE Show Newport Beach 2014 • Hot Product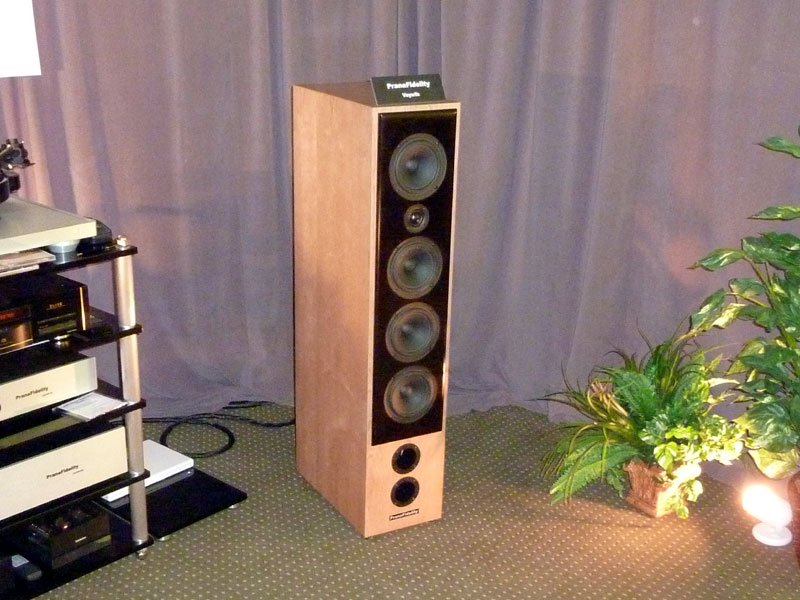 Steven Norber of PranaFidelity has quietly -- too quietly -- been building speakers that deserve serious attention, both for his design philosophy, which relies as much on listener response to sound as acoustic science, and the reasonable price of his products -- which are "sold through dealers, not direct," he's quick to point out. His latest speaker pushes the boundaries of his products even further. The Vayu/fs ($6950/pair) is a two-way quasi line array that pairs four 6" woofers with a 1 1/4" soft-dome tweeter. Quoted sensitivity is 89dB/W/m and impedance is 8 ohms. Two interesting features are a pair of rear-mounted switches. One rolls off frequencies in the 16kHz-20kHz range by 2dB and the other swaps between different passive parts, allowing owners to tailor the speakers to the room or just preference.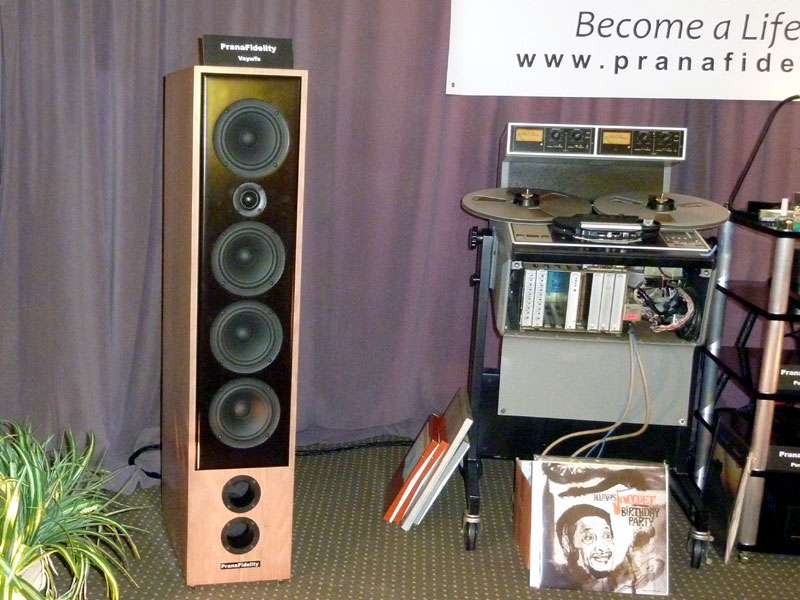 Playing both digital and analog -- the latter in the form of Groove Note LPs and second-generation master tapes -- the Vayu/fs, fronted by PranaFidelity's own Purna amp and preamp, sounded muscular and delicately balanced at the same time. Their stature (47 1/2"H x 10"W x 19"D, 94 pounds each), looks and especially sound belie their cost, making the Vayu/fs one of the very best values we know of in a sub-$10,000 speaker.