High End 2017 • Hot Product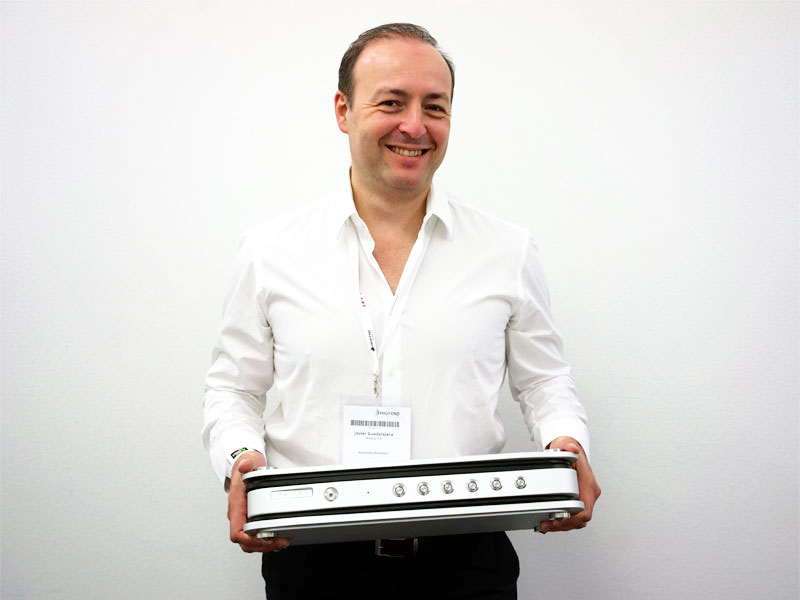 While the introduction of the Atlantis transport and server (joining the previously launched DAC) got all of the attention, Javier Guadalajara of Wadax was also quietly showing a product that may not be as extravagant as the flagship units but may well be far more relevant to the majority of us.
The Arcadia DAC marks the introduction of a new, more affordable line, positioned below the stratospherically priced Atlantis range yet incorporating much of the technology and performance of the more expensive units. It will be joined in due course by matching transport and phono and line stages, as well as a server and power amp -- just like its big brother from beneath the waves.
The slimline one-box casing of the Arcadia DAC is enclosed in a machined alloy, constrained-layer chassis that shares its footprint with the Atlantis units. It also shares the sophisticated MusIC 2, feed-forward error-correction D-to-A algorithms and chipset of the Atlantis DAC as well as its MQA compatibility and ability to replay DSD files without sample-rate or coding conversion. A simplified power supply (without the real-time load sensing of the Atlantis), the one-box construction and elimination of the touch-screen display in favor of push buttons and iOS/Android control all help to reduce the price to an almost approachable $14,000 (estimated) -- at least when compared to the $69,000 ticket that hangs on the Atlantis.
The Arcadia is claimed to "easily outperform the Pre 1 Ultimate," which is Roy Gregory's personal benchmark for digital replay. The Arcadia DAC should be available by the end of the year and looks set to shake up the status quo in a way that the all-in-one format of the Pre 1 never quite managed.