High End 2012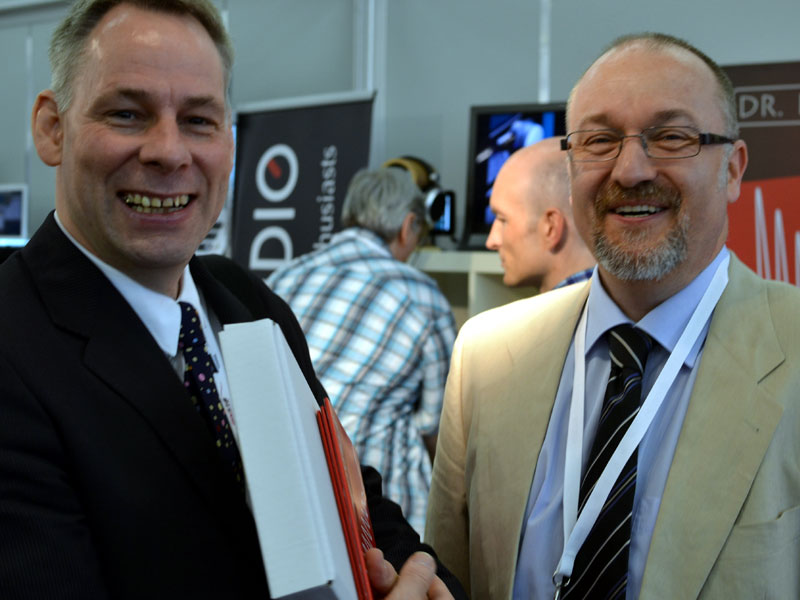 Roy Gregory (left) with Chris Feickert.
Dr. Chris Feickert was at the show with a static display of his current turntable range. Feickert's free speed-control app for setting turntable speeds, PlatterSpeed, continues to be the best bargain in audio, and a recent update makes it even better. In addition to the frequency readout, it now includes a bar graph, so you now also see the speed-fluctuation readout expressed as a visual bar graph showing the the deviation from precise speed reflected on an AF graph and as a percentage. This free application is far more accurate and easy to use then the strobe card-readers of old. Feickert was selling his 7" LPs with the signal needed to activate the speed test like hotcakes.
His turntable range now includes the Woodpecker, Blackbird and the new Firebird, which first showed at this year's CES. The Firebird builds on Feickert's other models by using three motors and allowing space on a very compact platform for two 'arms, including 12" 'arms like Dr Feickert's own DFA 12.0. It distinguishes itself by offering 78rpm in addition to the usual speeds most turntables limit themselves to today. Like the other models, the Firebird can be ordered in a variety of wood-veneer and color finishes. The US price is $12,995, and the fit'n'finish and features give the Firebird a more refined and robust look than earlier models.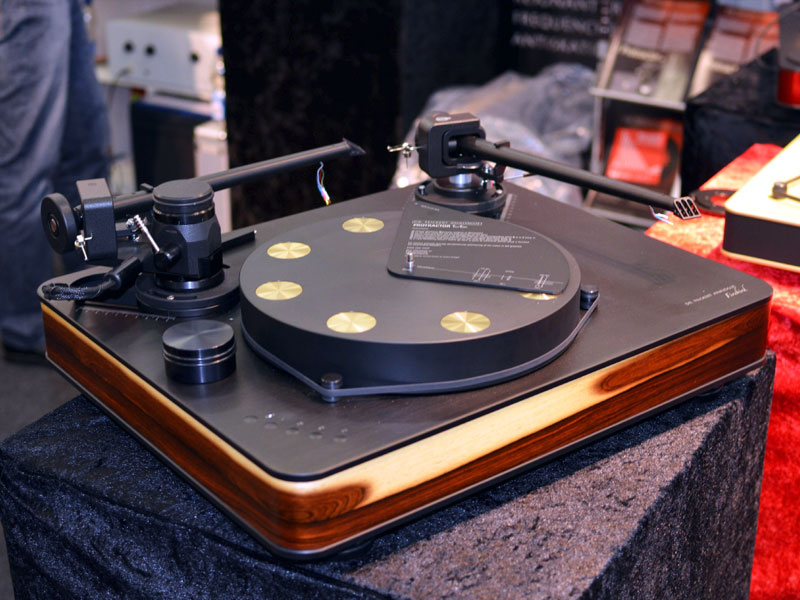 We know of nothing associated with Chris Feickert's name that has not been top drawer, so the Firebird looks like an intriguing package. Our only fear would be that it might draw us into collecting 78s, a vice that we've avoided so far.