High End 2012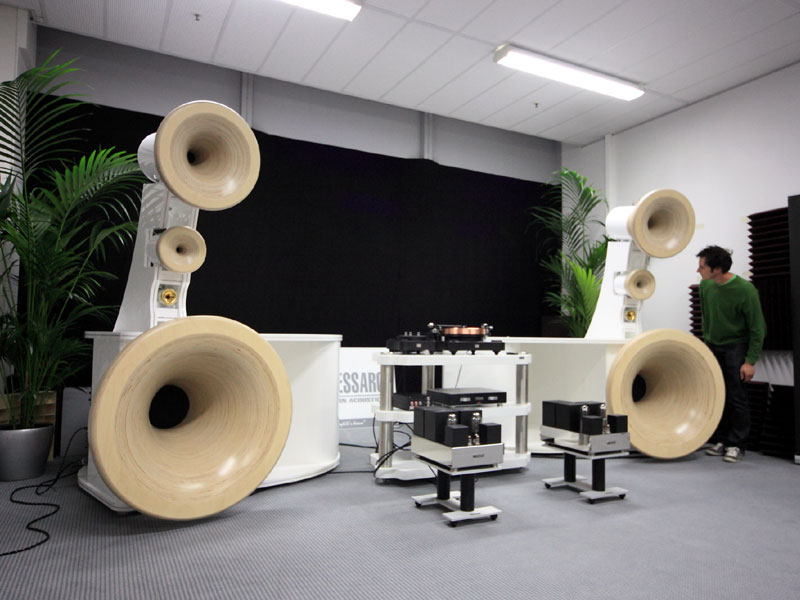 British tube electronics maker Tron picked the Cessaro Beethoven, possibly the biggest and most expensive commercial horn-loaded speaker, to show off its latest preamp/power amp combo. This Beethoven is also German, but stands seven feet tall and weighs two-and-a-half tons per pair. The price is a similarly eye-watering €250,000. The massive bass horn has a pair of 16" drivers powered by 1.2kW per channel of class-AB solid-state amplification. The result is horn bass that's specified to extend to 30Hz, a very rare commodity indeed.
The Tron Syren II preamplifier is an all-tube design with an MC phono stage incorporating step-up transformers. The Syren II is housed in two machined-aluminum chassis whose clean looks are credited to industrial designer Richard Palmer. The volume and select knobs are horizontal, so you only see the edge of each; there are no graphics save make and model. Pricing starts at $29,000 but depends on individual requirements.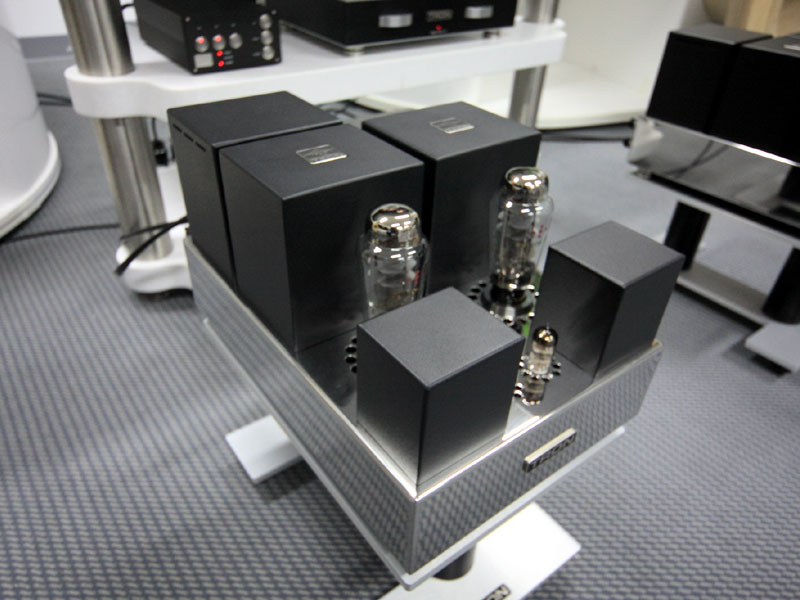 The Tron Discovery is an 8Wpc stereo power amp using a pair of 300B output tubes and costing $60,000. The build quality is in the cost-no-object, unliftable category. According to maker Graham Tricker only the finest custom-made parts are used throughout this transformer-coupled and tube-rectified single-ended creation.