CES 2017 • Hot Product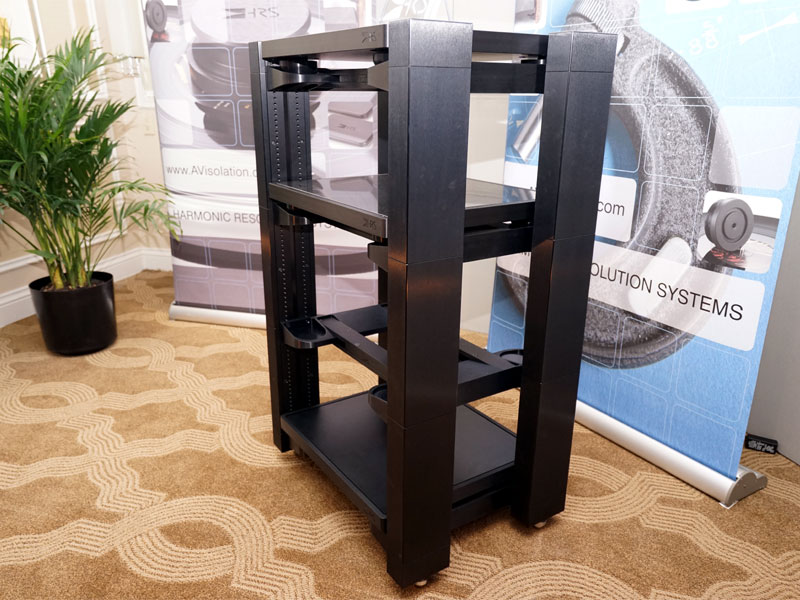 Harmonic Resolution Systems (HRS) audio stands, isolation bases, footers and damping plates were once again ubiquitous at the show, gracing systems featuring Vandersteen, Cardas, Musical Surroundings, Bel Canto and dCS products. HRS was showing two new products in their own room: a production version of the top-of-the-line VXR stand, shown at last year's CES in prototype form, and the new S3 isolation base.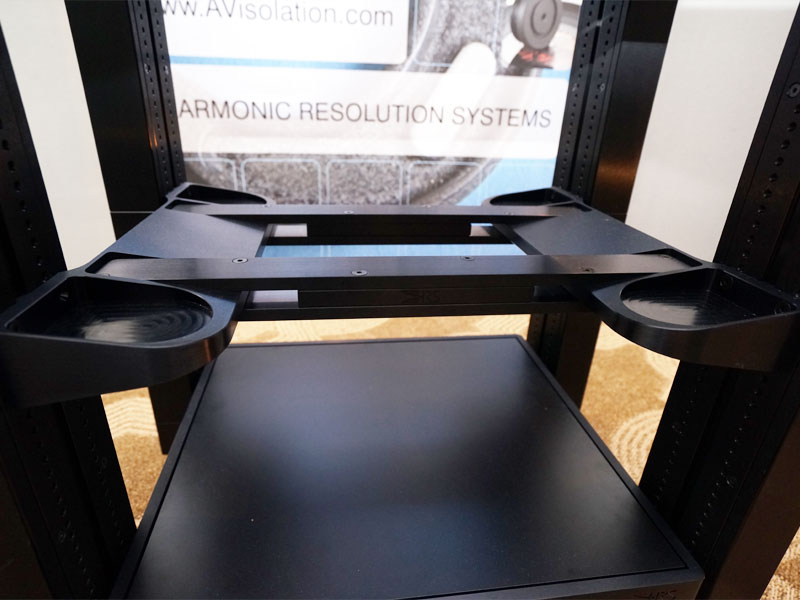 The VXR is, in HRS's own words, "boundlessly rigid, infinitely adjustable, completely modular and beautifully designed." As rigid as was the prototype seen last year, the production version has even more-rigid cross-section construction. Despite the fact that cross-sections can be adjusted for height, close examination of the unit suggests that if your house falls down around it, the VXR could be excavated intact. It is available in about ten difference configurations and with the pillars in black, silver or custom colors. Prices range from under $10,000 to over $30,000.
The new S3 aims to deliver much of the benefit of the top-of-the-line M3X base at a lower cost. Instead of the granite top surface of the M3X, the S3 uses a plinth constructed of seven different materials bonded together. The base can be ordered in two sizes: 19" x 21" or 17" x 19", finished in black or silver. The price is $2095 or $2195, depending on size.