CES & THE Show 2010 • Hot Product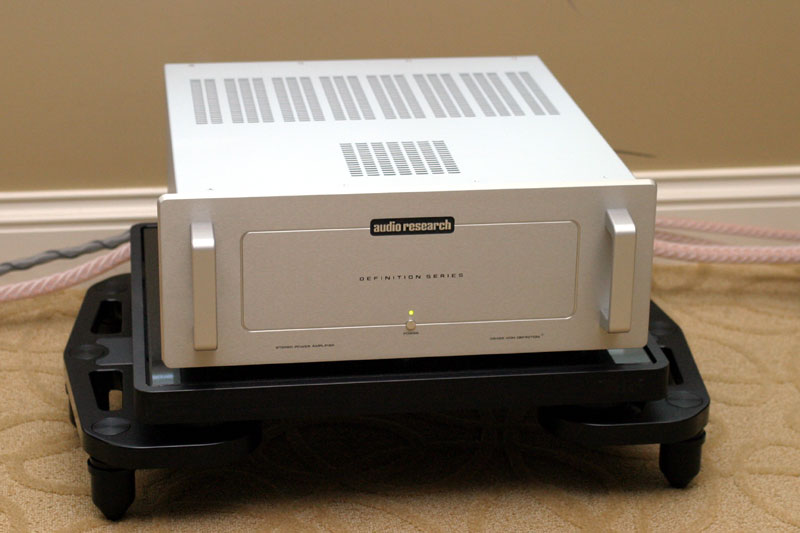 Audio Research's DS450 stereo amp ($7995) is the second product in the company's "Definition Series," following the DSi200 integrated amp. It's a stereo power amp whose circuit is based on the DSi200's -- a linear analog power supply combined with a discrete analog switching-MOSFET output stage -- but it delivers much more power: 450Wpc into 8 ohms, 700Wpc into 4 ohms and 1200Wpc into 2 ohms. It sounded big -- as all Audio Research products do -- and as clean as a whistle driving Sonus Faber speakers. Fans of Audio Research's long-discontinued, still-revered 100.2 stereo amp have a worthy upgrade path with the DS450.
© The Audio Beat • Nothing on this site may be reprinted or reused without permission.