Even More of the Best Music You May Have Missed
by Vance Hiner | July 11, 2017
here has been a lot of complaining on Internet forums these days about the glut of Diana Krall-esque music played at audio shows, so much, in fact, that the complaints themselves have become a kind of cliché. Who knew that members of a male-dominated hobby could get stuck in a rut? So, as I pondered this installment of my continuing music blog, I decided it was time to stop kvetching and offer an alternative to the traditional female-singer wheelhouse you'll hear in most showrooms. At the risk of mansplaining, let me be clear that each of the women mentioned here belongs at the top of any best-of list, regardless of genre; the gender focus merely gives me a chance to feature more women than time and space would normally allow. As usual, these releases have been vetted for your protection, which is to say that they are recorded well and hold up to repeated listening.
Amelia K Spicer • Wow and Flutter
Free Range Records 685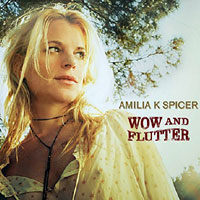 I'm always thrilled when I stumble onto a masterfully recorded album by a gifted singer-songwriter who has managed to fly below my radar and hasn't been noticed by many other music fanatics. Austin/LA-based singer Amelia K Spicer's latest album is that kind of gem. Her deep, ethereal voice and haunting songs will immediately appeal to fans of The Cowboy Junkies, Mazzy Star, and Daniel Lanois. While Spicer's 2000 album Like an Engine was well received, it failed to catch on commercially and she began working primarily as a backup singer and independent filmmaker. Spicer must have made good use of that time networking because she brings along a murderer's row of session musicians for this recording. They include Rolling Stones/Bob Dylan bassist Daryl Johnson, Wallflowers/Foo Fighters keyboardist Rami Jaffee, Bonnie Raitt/Taj Mahal keyboardist Mike Finnigan, pedal-steel player Eric Heywood (Son Volt), guitarists Tony Gilkyson (X, Lone Justice), and former Lucinda Williams collaborator Gurf Morlix.
Spicer produced this folk-rock recording herself and shows a true director's touch when it comes to instrumental placement and arrangement. Her decision to name the album Wow and Flutter should be a hint to audiophiles that she's an artist who knows her way around a studio. Multi-instrumentalist Steve McCormick and Canadian co-producer Malcom Burn mixed and engineered each of the tracks to drip with vivid tonal colors and rich textures. All of this talent still wouldn't amount to much if the material was weak. It isn't. The songs are inventive and the melodies are emotionally evocative. Listen to how Spicer weaves a spooky tapestry of three-part harmonies, lyrics about the Serengeti and a plaintive Dobro on "Shotgun," one of the album's best cuts.
Julia Holter • In the Same Room
Domino DOMDOC 001CD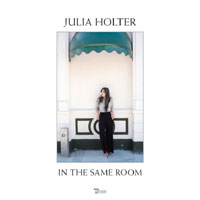 Even though there are only four musicians performing on avant-pop composer and keyboardist Julia Holter's latest album, the word orchestration keeps coming to mind as I listen. This live-in-the-studio performance of standout songs from her previous two releases is a brilliant example of how to use space, dynamics and just a few acoustic instruments to create something that is bold, dramatic and challenging. Those qualities, as well as the immediacy with which these sessions were recorded, make it a thrill to audition this disc on an above-average system. The mixture of folk, classical and European-jazz flavors, combined with the subtle nuances of Holter's unique, breathy voice (which falls somewhere between Laurie Anderson and Bjork in its range) conjures up a dreamlike state that becomes more seductive with every track. On "So Lillies," her longtime musical partners, drummer Corey Fogel, violist Dina Maccabee, and bassist Devin Hoff, are in top form, thundering in at precisely the right moments to remind the listener that there's always something surprising around the next corner. Each session was recorded live at London's RAK Studios and the sound quality is among the very best I've heard, rivaling the incredible recordings of the jazz trio Phronesis.
This album is the first in a series of live sessions on the Domino Record label in which artists are invited to re-imagine their best work. Based on these results, it's a project worth keeping an eye on. The songs here are so musically intriguing that I can easily imagine fans of almost any sophisticated music being seduced by their considerable charms.
Imelda May • Life.Love.Flesh.Blood
Decca/Verve 5714901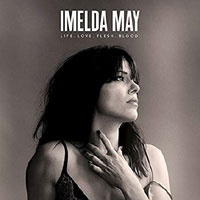 I first discovered Imelda May a few years ago when she appeared alongside Jeff Beck in his great live tribute to Les Paul. Beck has been a longtime fan of this fiery Irish chanteuse, whose previous work has been all about '50s-style rock 'n' roll. While I've been an admirer of her prodigious multi-octave range, this new release, produced by T-Bone Burnett, puts me firmly in the "you gotta hear this singer" camp. May seems to have found her complete emotional and musical range. She deftly navigates everything from sultry Peggy Lee-style hipster ballads to bluesy Aretha acrobatics and finishes with a rock anthem Chrissie Hynde would be proud of. In the hands of a lesser producer, the album's shape-shifting would sound chaotic or disjointed, but Burnett's vast knowledge of roots music as well as his wise decision to underproduce on this outing result in a record that begs to be played again and again. On a good system, the record's opener, "Call Me," will make you swear May and her band are right there in the room with you. The soundstage is vast, the bass is thunderous and the spaces are full of nuance and detail.
May is joined on these sessions by Jeff Beck, Jools Holland and Burnett's A-team: guitarist Marc Ribot, drummer Jay Bellerose and bassist Dennis Crouch. Mastering duties were handled by the legendary Gavin Lurssen. In the end, though, its May's goosebump-inducing phrases and ability to break your heart with nothing more than a microphone that put her right up there where she belongs -- among the very best.
Les Amazones d'Afrique • Republique Amazone
Real World Records 217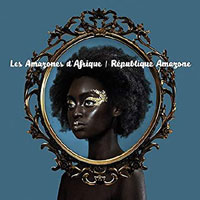 It only takes about 30 seconds of listening to the opening track of Les Amazones d'Afrique's debut album before people start inquiring, "Who is this?" And then they ask for more. This amazing supergroup of female West African singers from Mali, Benin, Gabon and Nigeria is the very best evidence I can muster to prove that some of the world's most innovative and powerful music is being created outside the US and Europe. The pants-flapping bass lines and soaring pentatonic and hexatonic scales on this album make some EDM tracks you're probably familiar with sound a bit weak. From the unique log-drum sounds and piercing voice of Angelique Kidjo on "Dumbolo" to the intricate choral arrangements, bass clarinet and thumb piano on "I Play the Kora," Irish electronica producer Ian Farrell has managed to create a remarkably cohesive affair while pushing sonic boundaries on nearly every track.
In addition to the intricate instrumental displays, all of the singers featured here use their impressive vocal ranges to conjure up the pain and suffering many women in their communities are facing with dignity and perseverance. A portion of the proceeds of the recording's sales are going to a Congolese hospital that treats abused women. The combination of deep inspiration, creative innovation and a worthy cause make Republique Amazone simply irresistible.
Aldous Harding • Party
4AD 4AD0008CD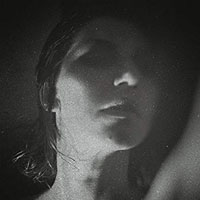 I wasn't all that interested in New Zealand singer-songwriter Aldous Harding's 2014 debut, but this self-described "gothic folksinger" has released a sophomore album that's impossible to ignore. Harding, whose voice can go from Kate Bush heights to Nico lows within a single song, has produced a light-night classic, the kind of music DJs on underground FM stations used to play in the wee hours of the morning. On "Imagining My Man," Harding sings, with Mike Hardreas of Perfume Genius fame, and demonstrates that she's an artist who knows exactly how to weave a tapestry of instruments and lyrics to achieve a powerfully emotional effect. Her voice is strong enough to carry several songs accompanied by only piano or synthesizer.
I'm easily bored by dreary music, but Harding manages to steer these sessions away from mopey shoe-gazing, forging a clear path that's sobering, laced with longing and desire. The sparse-yet-full-bodied arrangements are natural in their sound quality and surrounded by air. Because of this honest approach, the bass clarinet and saxophone on several tracks sound stunningly live. Fans of Joni Mitchell's Blue should find a lot to like here.
Jade Jackson • Gilded
Anti- 87435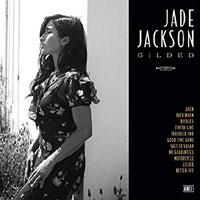 When Jade Jackson's smokey contralto delivers the first lines of "Bridges" on her debut album, you can hear the spirit of Townes Van Zandt and the telltale signs of someone who had to struggle more than a little. "I'd shoot out the sun, if I had someone to walk in the dark with / and I'd give up my bed if I had a friend to sleep on the floor with" are not lyrics you can just toss off with an online thesaurus. The pain is palpable; the ranchers where I grew up had an expression for the kind of characters who inhabit Jackson's songs: "rode hard and put away wet." Jackson has serious songwriting chops courtesy of growing up in a home with no TV and loads of records by the likes of Bruce Springsteen, Gillian Welch and Lucinda Williams. Her delivery comes across as even rougher and more world-weary than that of indie fav Angel Olsen, even if the production is a tad slicker. The album has a warm vibe reminiscent of Asylum's great '70s folk-rock records, thanks to the fine work of producer and engineer Mike Ness of the band Social Distortion. Seasoned session musicians like Greg Leisz chip in to create a solid musical structure for Jackson's sophisticated compositions.
What makes Jackson's first release such a standout is the deft mix of deep emotion and instrumental craft in every single song, resulting in a series of tunes that actually hold together as an album. That continuity and cohesive vision are signs that Jackson's skills are likely to improve with age and that she's an emerging talent worth watching.
Angaleena Presley • Wrangled
Mining Light / Thirty Tigers ML 001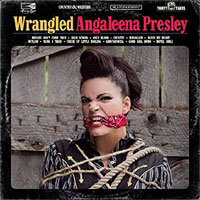 If there were any justice, Angaleena Presley would be one of country music's reigning queens. One listen to Wrangled proves that Presley's second album is every bit as good as anything her friend Sturgill Simpson has done, but Presley has been labeled an unruly woman by the country-music gatekeepers. Even though she can bend a note and trill a melody as well as Tammy or Loretta, she can't buy a spot in heavy rotation. In spite of her solid work with Miranda Lambert and Ashley Monroe in Pistol Annies, Presley is one of those rebels who refuses to act like a lady. Take, for example, this poison-pen line about snotty southern girls: "You're a beauty mark on the human race / If you 'bless my heart' I'll slap you're face." Wit like that permeates Wrangled and explains why Americana legend Guy Clark took Presley under his wing during the final years of his life, showing her a thing or two about songcraft.
The production on this album is reminiscent of Clark's best recordings: richly resonant with plenty of room for that wide-open-spaces feel that makes many of the tunes on this disc all the more haunting and poignant. The track "Cheer Up Little Darling" begins with an off-mic recording of Clark reciting one of the song's best couplets. You can hear in his voice that he was having some serious fun. In fact, I can't think of two better words to describe this highly addictive album.