The Best Music You May Have Missed
by Vance Hiner | June 22, 2016
usic lists -- "top ten," "year's best" -- drive me crazy. On the one hand, they're hopelessly incomplete by nature (What? No Adele? Are you nuts?). On the other hand, there has never been a greater need for them; they help to separate the treasure from the trash. How do you find the good stuff when a mere finger swipe on your iPad results in a virtual avalanche of titles? Without some useful maps and signposts, this unprecedented range of choice can result in a kind of paralysis. Ironically, unlimited choice can actually lead to less variety in our listening rooms.
Technology can help, but computer algorithms tend to feed back to us exactly what we already like, never exposing us to new music that might transform our outlook and give us deeper and more meaningful listening experiences. Then there's the challenge of simply finding the time to search, sort and evaluate the thousands of new releases that appear every single month. If choosing what to listen to in the age of instant everything weren't daunting enough, audiophiles crave great music that's also well recorded.
What follows here is not a traditional "best of" list. Plenty of critical attention has already been paid to impressive releases by the likes of David Bowie, Paul Simon and Radiohead. Great artists like this get mountains of copy and there's no point in adding to it. This list is designed to spotlight stellar 2016 recordings that might have gotten lost among the giants. Curating this collection required months of research, lengthy auditions and networking with fellow music fans.
While this assortment of albums is naturally limited by my own musical predilections and the prejudices of my friends and colleagues, it provides a decent sample of lesser-known or only moderately known musicians at or near the top of their craft. And of interest to audiophiles, instruments and voices on these recordings sound like they would if you were actually present in the studio or at a live concert. The performances also convey a sense of three-dimensional space, and their production, however natural or synthetic, serves the spirit of the music. Finally, and most important, the recordings mentioned here stand up to repeated listening.
Simply put, this is the new music -- all from 2016 and on CD -- that I would serve to my most discriminating friends. Drink up and stay tuned for the second half near the end of the year.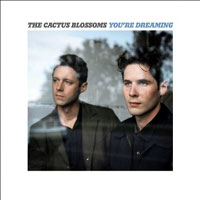 The Cactus Blossoms • You're Dreaming
Red House RHRCD 293
What if Buddy Holly hadn't died on that dreadful night back in 1959? What if Hank Williams had held on for another ten years? When I listen to brothers Page Burkum and Jack Torrey harmonize on You're Dreaming, it's easy to imagine what might have been. Their shared DNA enables them to channel the very best of the Everly or Louvin brothers, but it's a mystery how the pair have managed to write songs that sound like they were taken from a long-lost tape of Buddy and Hank collaborations. It's downright spooky how true to the spirit of these icons this album sounds. But let me be clear: The Cactus Blossoms are not a tribute band. What they do is pick up where the founders left off---and that's no small feat. They're assisted by producer J.D. McPherson, who released his own re-imagining of '50s rock 'n' roll on last year's remarkable Let the Good Times Roll [Rounder 6191692]. McPherson and the boys play the entire session using vintage instruments and microphones, and each song was recorded live in the studio; the result is just as natural, spacious and disarming as Holly's best work. For fans of early rock 'n' roll and pre-Nashville country music, the Cactus Blossoms are a dream come true.
Thao & The Get Down Stay Down • A Man Alive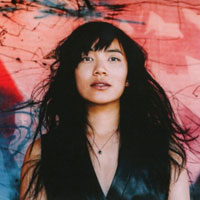 Ribbon Music RBN 050CD
San Francisco-based singer Thao Nguyen has created what is easily the most musically diverse and interesting alt-rock release of the year thus far. Fans of Talking Heads/Tom Tom Club quirkiness will rejoice with every edgy, angular track. Produced by Merrill Garbus, founder of hipster faves tUnE-yArDs, A Man Alive is a tour de force of melodic and rhythmic change-up. What pushes this recording above most other rock releases are the prodigiously deep, but tuneful bass lines, a wide and airy soundstage, layers upon layers of studio tweaks and bandleader Nguyen's inventively off-kilter vocals.
Each listen yields new, hidden treasures, making this a disc that will sound fresh years from now.
Margo Price • Midwest Farmer's Daughter
Third Man Records TMR 339CD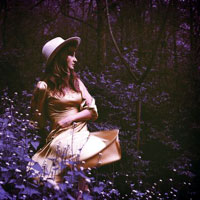 While Margo Price's vocal phrasing can be a bit repetitive at times, there's simply no denying her songwriting skills and the purity of this production. Recorded during late-night sessions at Memphis's Sun Studios, Midwest Farmer's Daughter is the embodiment of everything country music is supposed to be but is often not: it's emotionally honest, musically memorable and utterly authentic.
Comparisons to Loretta Lynn and Bobbie Gentry are apt. Price's own life story of loss and redemption provided all the source material she needed for the tightly crafted songs on this disc and her longtime friends' rock-solid musicianship created the perfect package for this alt-country home run. God bless Third Man's Jack White for releasing the record exactly as the demo was given to him -- raw and real.
Sam Beam & Jesca Hoop • Love Letter for Fire
Sub Pop SPCD 1165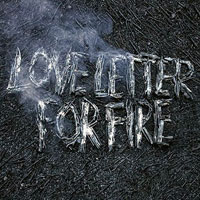 With Love Letter for Fire, Sam Beam of Iron & Wine fame has released an album of elaborate folk duets with the intense and talented Jesca Hoop. Hoop's indie debut Kismet [Last Laugh/Red Ink Records LASTL 006CD] back in 2007 was a critical favorite, but it never translated into serious US sales. So she moved to the UK and has been turning out a series of solid, if not quite as innovative, records. The good news is that Hoop's collaboration with Sam Beam is kismet in the truest sense of the word. Their voices are made for each other. Add to that the brilliant touch of indie producer Tucker Martine and the result is a perfect balance of choral textures and chamber folk instrumentation.
Wilco's drummer Glenn Kotche and Soul Coughing's bassist Sebastian Steinberg give the songs a seriously complex weight that perfectly anchors Beam and Hoop's elegant harmonies. The recording's expansive soundstage and true-to-life tone will sound good on any audio system. Love Letter for Fire is easily Beam's best work since Into the Reins [Overcoat Recordings OC 28CD].
Andrew Bird • Are You Serious
Loma Vista Recordings/Universal 38997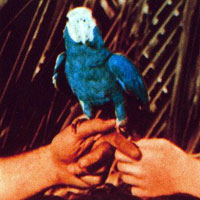 What happens when you put a talented songwriter who also happens to also be a brilliant multi-instrumentalist together with one of pop music's very best producers, ace session musicians, a legendary mixing engineer and one of the world's best mastering professionals? Andrew Bird's Are You Serious is the product of just such an alignment of celestial talent, and I think it's the best-sounding alt-rock release so far this year. Producer Tony Berg, guitarist Blake Mills, engineer Tchad Blake and mastering guru Bob Ludwig help make this Bird's best recording in years. Are You Serious is the aural equivalent of watching an indie-rock dream team at the height of their game. Making an intensely complex recording sound this natural and live is both rare and inspirational. When a session is this lush and highly polished, there is always the risk of it sounding too slick. Yet Bird's introspective lyrics, quasi-classical approach to melody and incorporation of poly rhythms keep every song fresh and engaging. If you are serious about modern sound and production, this is not a record to be missed.
Karl Blau • Introducing Karl Blau
Bella Union BELLA 534CD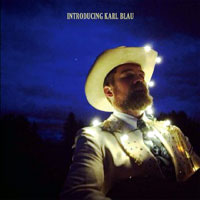 Anyone who reaches over and turns up the volume when Glen Campbell's "By the Time I Get to Phoenix" comes on the car radio is bound to find a lot to like on indie-rock singer Karl Blau's foray into country. Introducing Karl Blau is helmed by the prolific producer Tucker Martine, and the result is a completely refreshed and respectful update of ten almost-forgotten or underappreciated country ballads from the 1970s. This time around the string sections are more cinematic and the bass/drum/steel-guitar structures are warmer and more propulsive than they were on many of the originals. The best example of this is how Martine helps Blau breathe new life into Tom T. Hall's "That's How I Got to Memphis." Blau's strong, dynamic baritone and sincere delivery keep the songs honest and ensure that they come off as a real homage as opposed to an ironic send up. Martine has created an appropriately huge soundstage that allows instruments the wide, open spaces this romantic music so richly deserves.
Escondido • Walking with a Stranger
Kill Canyon 10951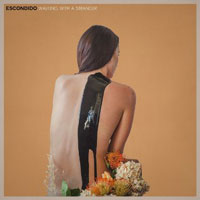 The music on Escondido's second album would be a perfect soundtrack for a trip across the California desert in a vintage '60s Cadillac with David Lynch in the back seat and all the strange characters that are bound to hitch a ride along the way. The Nashville duo of Tyler James and Jessica Maros paint the landscape with shimmering guitars, mariachi horns and ethereal harmonies that evoke the flavor of a good tequila and the warm smell of colitas. Maros's vocals hover in the distance like the heat waves on a highway, and Tyler's guitar and Evan Hutchings' rock-solid drum work provide just the right propulsion to keep these tracks exhilarating.
Fans of Lana Del Rey and Best Coast should feel right at home with Escondido. If there's any justice, songs like "Footprints" and "My Heart is Black" will garner James and Maros some serious attention.
Herlin Riley • New Direction
Mack Avenue MAC 1101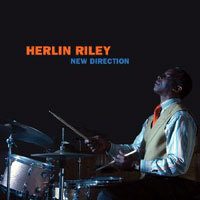 Drummer Herlin Riley is not a household name, but he should be. His work with Ahmad Jamal and then Wynton Marsalis hardly makes him obscure, but his work as a band member has slightly obscured his talent as a bandleader. On New Direction, Riley fuses Afro-Cuban flair with New Orleans second-line drum moves and the result is an utterly delicious jazz gumbo. The album's rich and meaty production gives Riley's thundering syncopation center stage but allows more than enough room for top-flight young turks like trumpeter Bruce Harris and saxophonist Emmet Cohen to show off. Herlin's powerful direction of this ensemble makes me think that this might be the record Art Blakey and his Jazz Messengers would've made in 2016 -- it's that thrilling. Cuts like "Shake Off the Dust" and "Connection to Congo Square" demonstrate that straight-ahead jazz composers still have more than a few tricks up their sleeves. With New Direction, Herlin Riley proves he's one of the very best.
Andy Shauf • The Party CD
Anti- 7456-2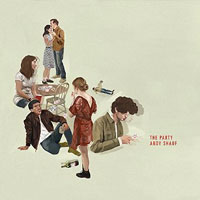 If you still find yourself grieving the loss of songwriter Elliott Smith and can't get enough Beatles-esque melody, Juno Award-winning Canadian Andy Shauf has a record for you. The baroque pop that permeates The Party is so sweet it could almost cause a toothache, but Shauf's slacker vocals and melancholy-to-bittersweet take on social situations keep things from turning to syrup. Comparisons to Paul McCartney's best work with Wings quickly come to mind on cuts like "The Magician" and Brian Wilson's spirit can be felt throughout the entire album. Throw in some vintage Harry Nilsson string arrangements and you have a marriage of styles that is seriously addictive.
Shauf also gets an extra few points for degree of difficulty on this outing. Except for the strings, he plays every single instrument himself and absolutely nails the sonic side of production. Each song is full of rich, full bass and plenty of delicate nuance in the upper registers.
William Bell • This is Where I Live
Stax 38939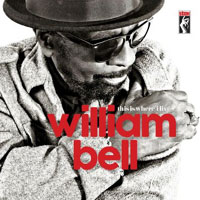 Most professional singers perform renditions of songs. A real master of the voice inhabits a melody and makes it his own. R&B singer William Bell is one of those rare human beings who makes art look and sound easy. At 76, he has an ability to convey emotion that reminds me of the powerful Mavis Staples, just as his nuanced delivery and sincerity conjure up the essence of Sam Cooke. Even after co-writing songs like "Born Under a Bad Sign," and the 1961 hit "You Don't Miss Your Water," Bell was not on my radar until this release. Exactly how such an oversight happens is a testament to how difficult it is for talented artists to find the right label and producer. Happily, the folks at Stax Records had the wisdom to bring Bell together with Americana producer Jon Leventhal and the result is a vehicle finally worthy of this amazing artist. Leventhal, whose collaborations with Shawn Colvin and Rosanne Cash are brilliant, has been criticized for occasionally "overproducing" a record. But here he shows just the right amount of restraint and manages to create a Memphis sound that is both reminiscent of the past and spotlights Bell's timeless talent. If you're a fan of '60s R&B, I dare you to listen to this record just once.