Rocky Mountain Audio Fest 2015 • Hot Product
VPI's current top of the line offering, the Avenger magnetic-drive turntable, was used in seven systems at RMAF. Originally announced as a limited edition, the overwhelming number of Avengers at the show seems to suggest that the limiter has fallen off the engine. The Avenger comes in a number of configurations, from a base model without tonearms for $9000, all the way up to a fully tricked-out, three-'arm model for $30,000. The chassis is composed of three layers -- bonded acrylic, aluminum and acrylic -- with damping material between, locked together by three steel corner posts, which hold the tonearms. Fully adjustable armboards are made from T6061 aluminum for rigidity and grounding. The 'table can mount up to three tonearms of any length.
In the Rogers High Fidelity/EgglestonWorks system, the Avenger sported a red tonearm tube (shown above). The variation of 'arms mounted on the seven 'tables at the RMAF was seemingly unlimited, although VPI's own models dominated.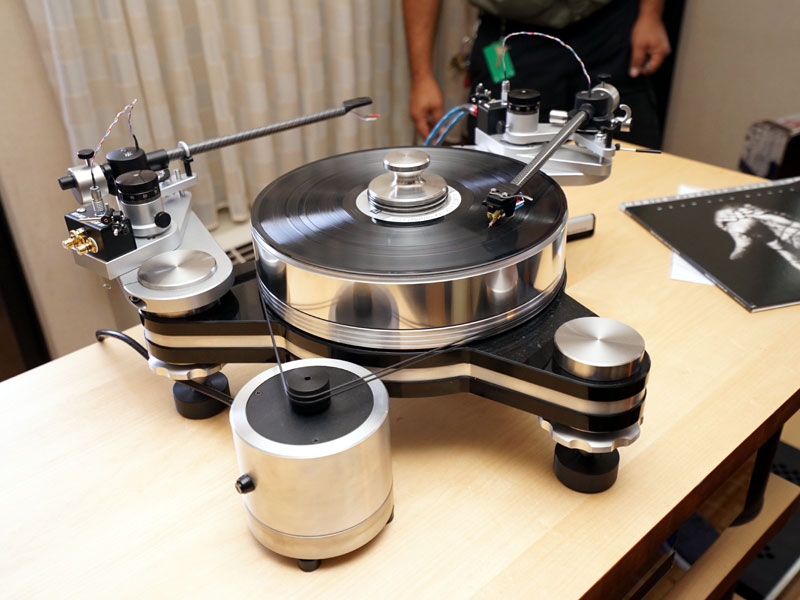 VPI also partnered with Dynamic Sounds Associates electronics, Parasound and Joseph Audio . . . ,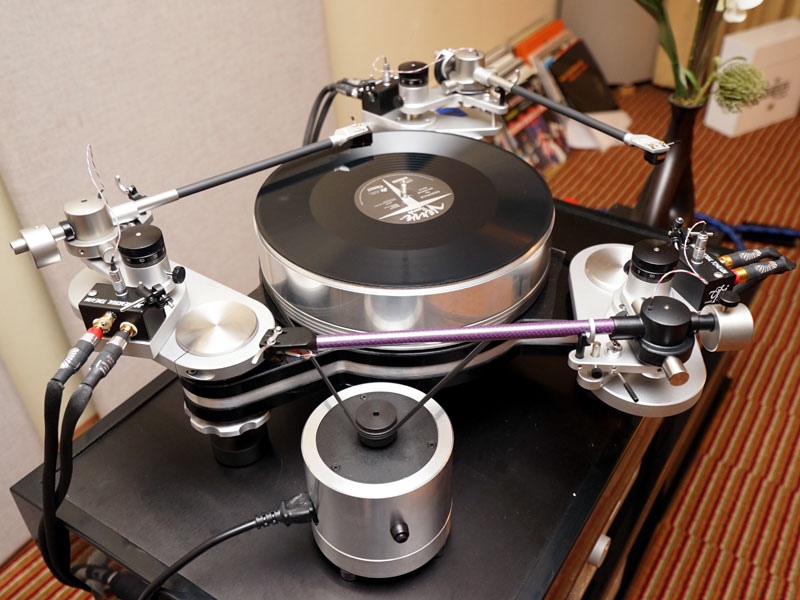 . . . and with Nordost, which used Odin 2 cabling, Jeff Rowland electronics and Magico speakers.