Rocky Mountain Audio Fest 2015 • Hot Product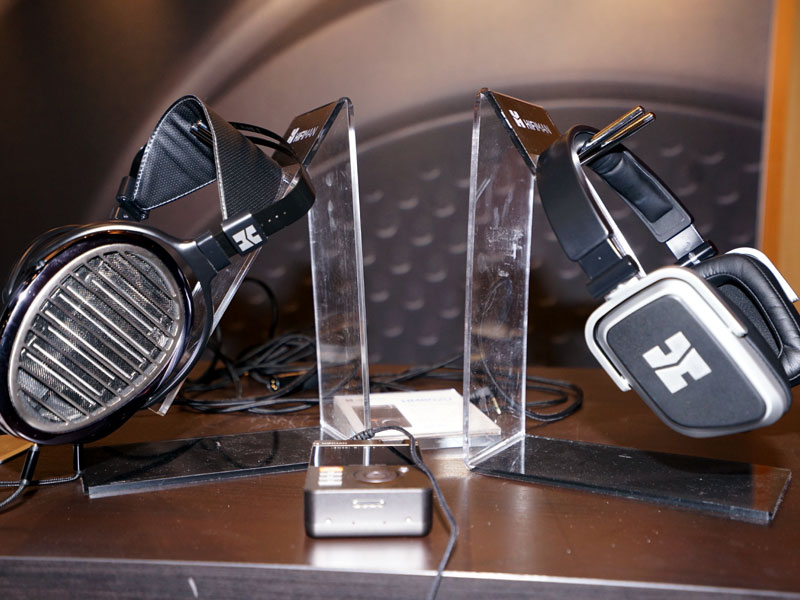 Dr. Fang Bian, founder and president of HiFiMAN, was everywhere at CamJam during RMAF. In addition to his top-of-the-line HE1000 headphones featured at countless tables of other exhibitors (and sounding fabulous in every setting), he was also showing prototypes of two new products. The Edition X planar headphones (left) feature the same finish and look of the current reference product, the HE400i, but claims an increased frequency response of 8Hz to 50kHz and weights in at just over 14 ounces. It is expected to be out in time for introduction at CES. The Edition S (right), a more modest design, features the ability to work as open or closed on-ear headphones. A removable plate on the earpiece allows for this privacy setting. It has a frequency response of 15Hz to 22kHz and weighs a featherweight 8 1/2 ounces.
The prices of both models are unknown at this time.
© The Audio Beat • Nothing on this site may be reprinted or reused without permission.