Rocky Mountain Audio Fest 2012 • Hot Product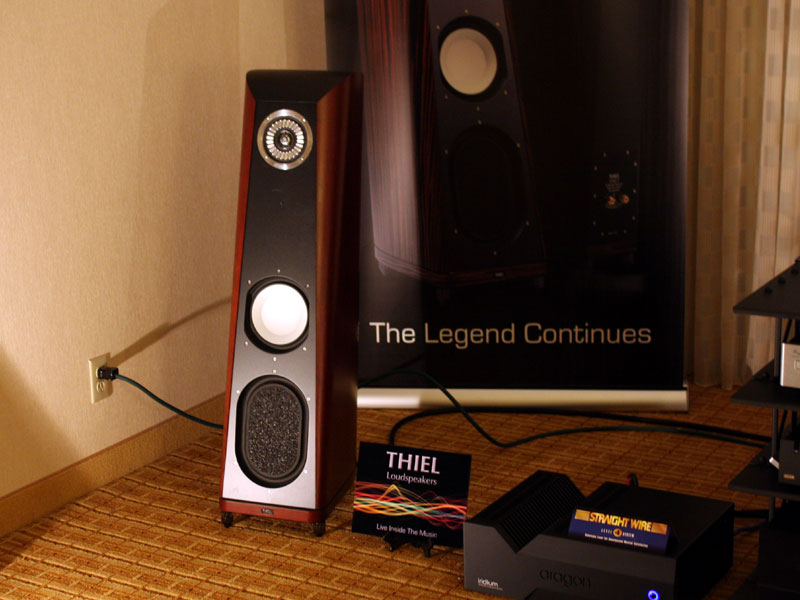 The background banner says it all. Thiel's new CS2.7 ($9900/pair) continues the design principles of the late Jim Thiel, mating

a coincident tweeter/midrange driver -- the same one used for the CS3.7 -- with an 8" aluminum-cone woofer that features a short-coil/long-gap motor system, this driver coupled to an oval-shaped passive radiator. The speaker's cabinet is based on that for the CS3.7, and the first-order phase and time coherent crossover is again based on Jim Thiel's design philosophy.

Most of all, the CS2.7 sounded like a Jim Thiel speaker: detailed, wideband, powerful, and tonally neutral (for us, that final phrase still has its intended meaning).
© The Audio Beat • Nothing on this site may be reprinted or reused without permission.