Rocky Mountain Audio Fest 2012 • Hot Product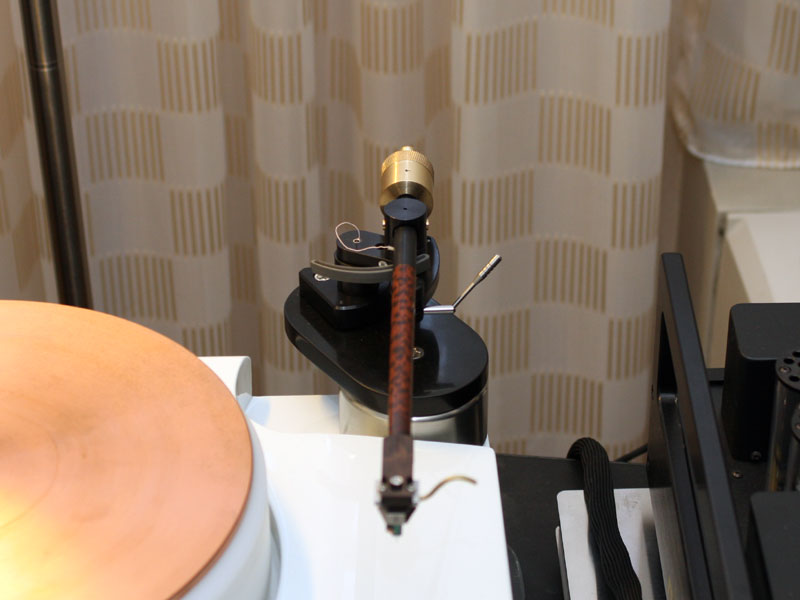 While analog maven Frank Schr

ö

der's latest tonearm, the LT ($8900), looks like a conventional pivoted type, it's actually. . .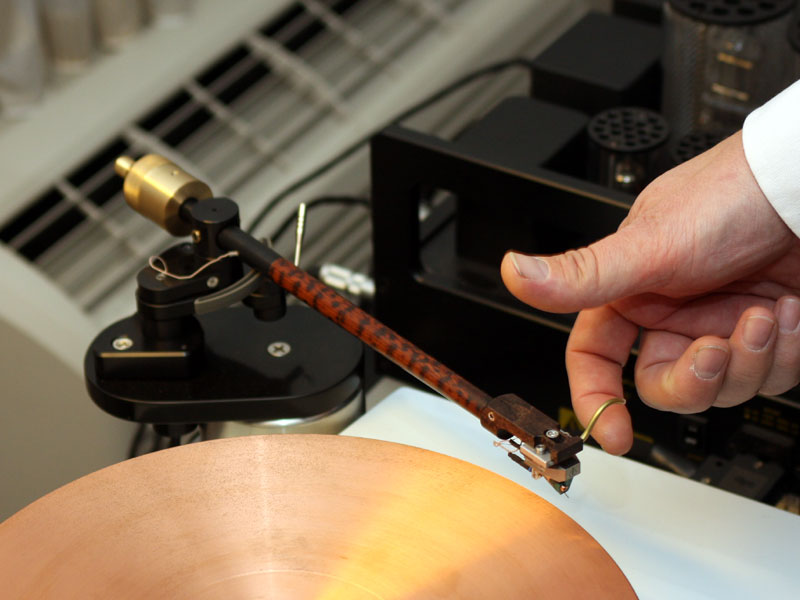 . . .a sophisticated linear-tracking 'arm whose patent-pending mechanism keeps the cartridge's stylus in "perfect tangency," according to Schröder. It does this by adjusting the tonearm's pivot point, which moves free of the mounting base via an ingenious magnetic system. The LT offers no adjustment for offset angle or anti-skating; both are unnecessary, given the design. VTA/SRA, azimuth and tracking-force adjustment remain. The LT's wooden armwand -- snakewood or grenadill are available -- is treated to eliminate the effect of temperature and humidity, and the headshell is made of a proprietary material chosen for its stiffness, low mass and great internal damping. Internal wire is a high-purity copper type that's been cryogenically treated.
It's when you see the LT in operation that you fully appreciate its ingeniousness and elegant simplicity. Any right-thinking analog diehard would love to take the LT for a spin or two.