Rocky Mountain Audio Fest 2012 • Sounds & Sights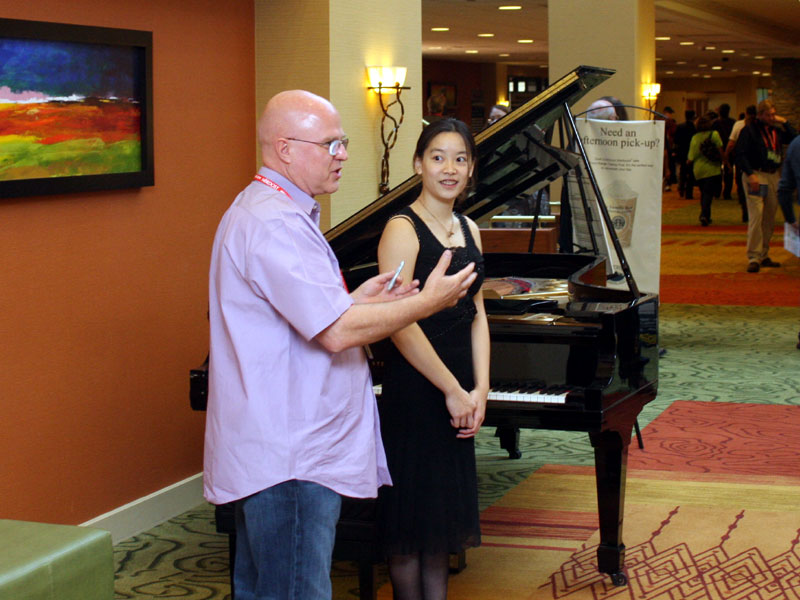 Ray Kimber introduces classical pianist Fan-Ya Lin, who held impromptu concerts in the hotel lobby, giving attendees the opportunity to calibrate their ears while they waited for the elevators, or sit down and admire the way she attacked the keyboard. Kimber also recorded Ms. Lin on his purist IsoMike label, and the resulting hybrid SACD was on sale at the show.
© The Audio Beat • Nothing on this site may be reprinted or reused without permission.