Rocky Mountain Audio Fest 2012 • Hot Product
The Ayre AX-5 integrated amp ($10,000) has features of the KX-R preamp, including its volume control, as well as completely new circuits. Of course, it's fully balanced and uses no feedback -- bedrock principles for Ayre -- and its 125Wpc output at 8 ohms doubles into 4 ohms.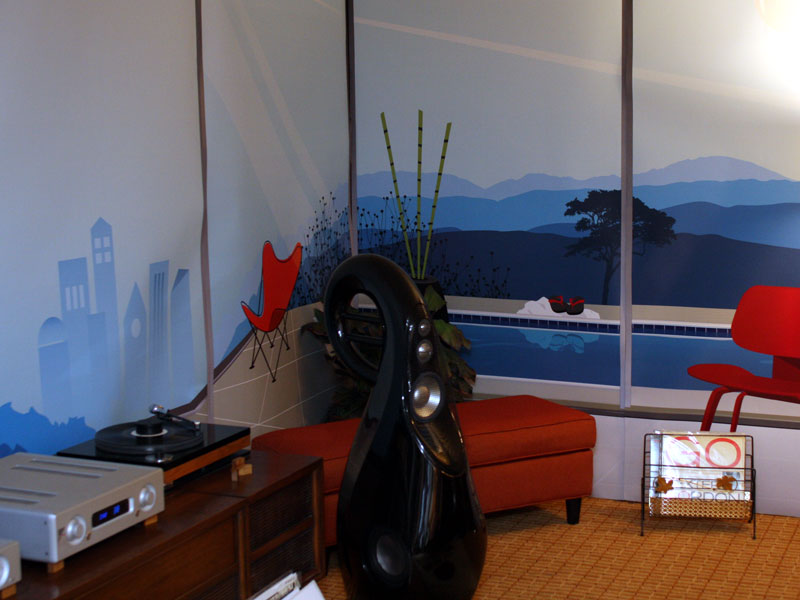 The AX-5 was on musical display in room decorated in mid-century style, down to the late-'50s jazz LPs, which Ayre had converted to digital with its QA-9 analog-to-digital converter ($3950) for circa-2012 playback.
© The Audio Beat • Nothing on this site may be reprinted or reused without permission.