Rocky Mountain Audio Fest 2011 • Best of Show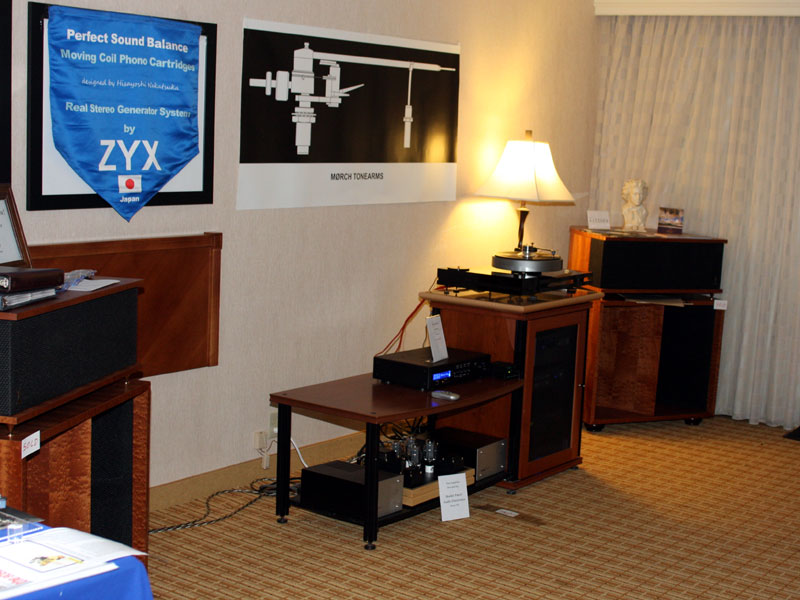 A tip from Roy Gregory brought us to the room in which DSA and Border Patrol electronics drove "a speaker that looks like a Klipschorn but doesn't sound like a Klipschorn at all," as Roy emphatically put it. The speaker was the Volti Audio Vittora, whose craftsmanship and, moreover, sound belied their $10,500 price. It took all of two seconds to know that this was not your usual horn-loaded speaker. While the dynamic alacrity was present -- the Vittora clocks in at 104dB sensitivity -- the horn colorations weren't.
We won't lay all of the praise for the sound in this room at the feet of the speakers. Clearly the DSA Stage-Two line stage ($12,000) and Phono-One phono stage ($10,000), along with the Border Patrol S20 amp (from $13,500) had the speed necessary to keep up with the speakers. The analog rig -- an Amazon Referenz 'table ($11,950) with Mørch tonearm and Zyx Omega Copper cartridge ($4995) -- was also up to the task, as was a modified ReVox reel-to-reel deck through which we heard some spooky-real blues.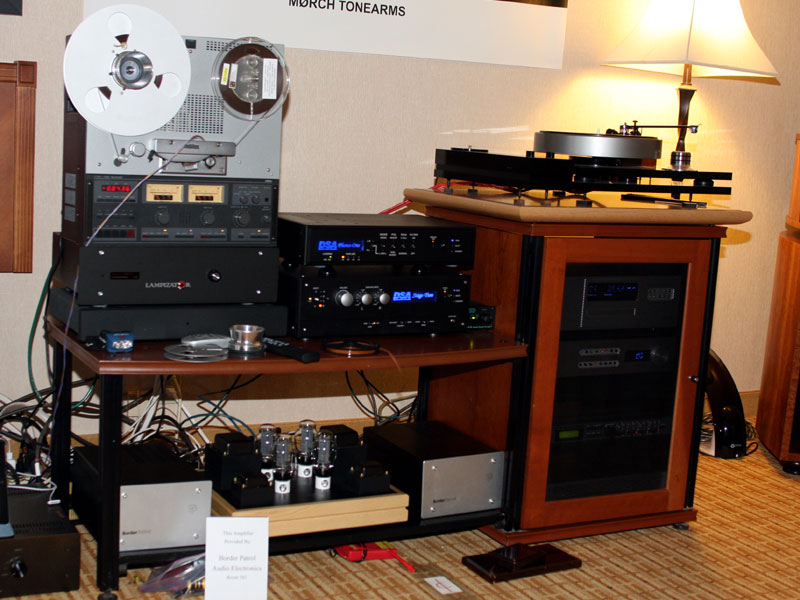 We listened to 1/4" tape, analog and digital (the latter courtesy of EMM Labs digital gear) and were ready to pounce on any "horniness" that reared its very ugly head. It never happened. It would be impossible to call the Vittora full range, because the bass from its truncated horn didn't plumb the depths. Greg Roberts, the speaker's designer and maker, conceded that the Vittora needed some help with frequencies below 50Hz, but he's working on an unobtrusive subwoofer to extend things.