Rocky Mountain Audio Fest 2011 • Hot Product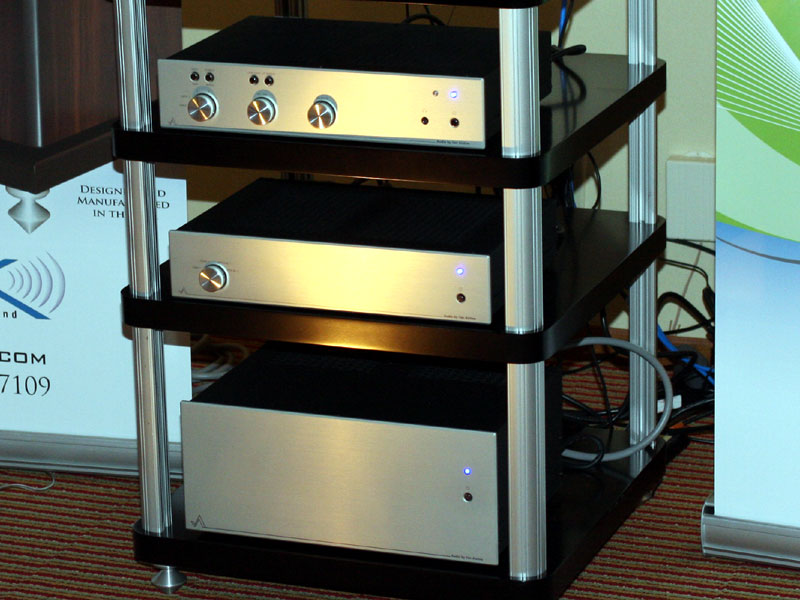 Audio by Van Alstine (AVA) may be overshadowed by the many higher-profile high-end manufacturers in the Minneapolis, MN area, but it's been around for 30 years and continues to produce well-designed electronics at reasonable prices. AVA's latest products are the FET Valve preamp (top, $2500) and FET Valve DAC (middle, $2500), along with the matching FET Valve 600R Hybrid amp ($3500). All are hybrid designs, pairing MOSFETs with tubes. The preamp and DAC use pairs of 6CG7s, while the amp uses two 12AT7s. A phono stage and remote control are options for the preamp, while a 24-bit/96kHz-capable USB input board is an available add-on for the DAC. The amp outputs 300Wpc. All feature a ground-lift switch -- useful for solving ground-loop issues.
© The Audio Beat • Nothing on this site may be reprinted or reused without permission.