Rocky Mountain Audio Fest 2011 • TABlog
by Marc Mickelson | October 14, 2011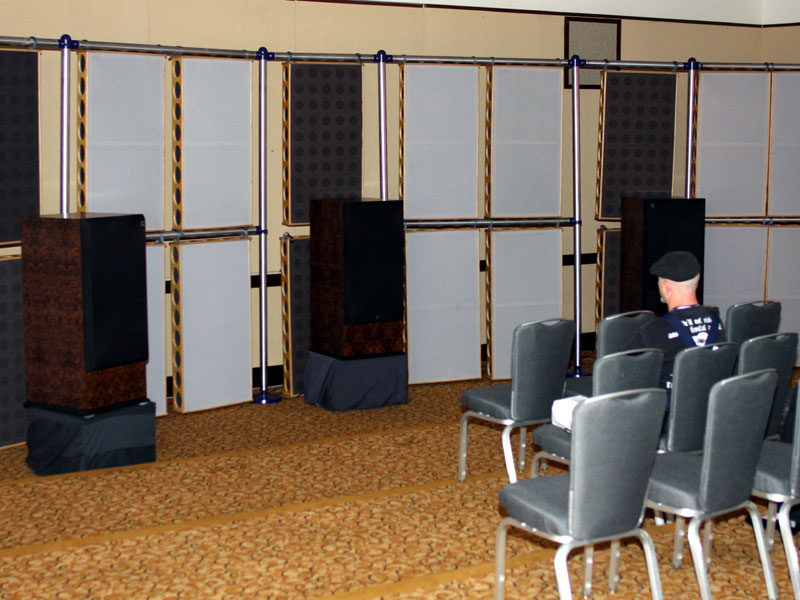 Chad Kassem, head of Analogue Productions, et al., partnered with ATC, Playback Designs and, most significantly, the team responsible for the SACD reissues of the Pink Floyd catalog, including producer/engineer James Guthrie, to put on a most memorable demo. The 5.1-channel system used included impressive hardware: five ATC SCM150 SL AT three-way triamplified active speakers -- the same speakers used for authoring the disc. Also in use were ATC C6S "Active Sub Bass" units featuring 15" drivers and 600-watt amplifiers. Playback Designs electronics were responsible for getting the signal to the speakers. These units included an MPS-5 CD/SACD player and a pair of MPD-5 DACs.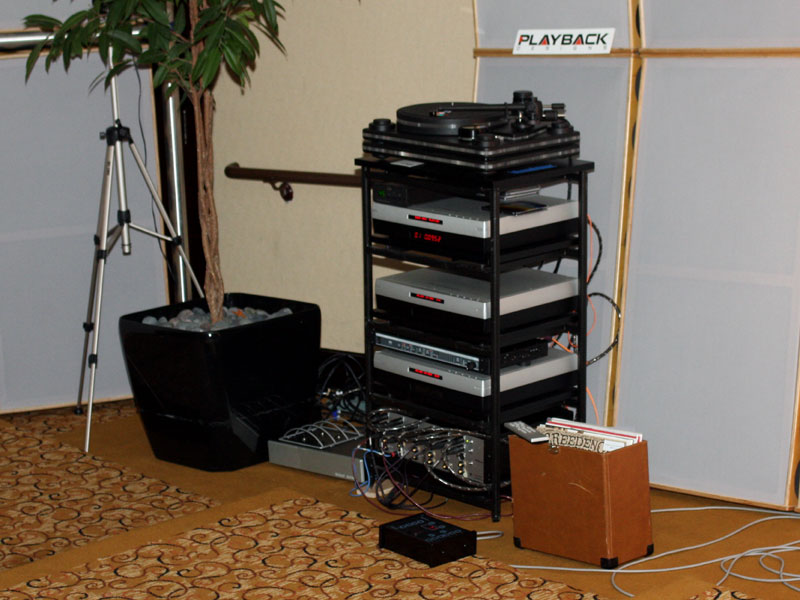 Although the room seemed less than ideal for such an ambitious system, the soundstage it cast was enormous, filling the space in all dimensions, including height, and dynamics are equally impressive, although the volume was a few ticks too high for my tastes.
The real star, however, was the music -- a new 5.1-channel mix of Pink Floyd's Wish You Were Here on SACD played beginning to end. The music may be almost 40 years old, but it sounded fresh because of the mix, which used the center and rear channels very effectively, creating a true soundscape that was startling at points -- especially immediately before the lyrics began to "Shine On You Crazy Diamond" -- and mindblowing at others. This demo was a potent reminder of how innovative and expertly constructed this music was -- and that David Gilmour's greatness cannot be overestimated. Only such a promising demo could pack a room with press during the opening minutes of the show.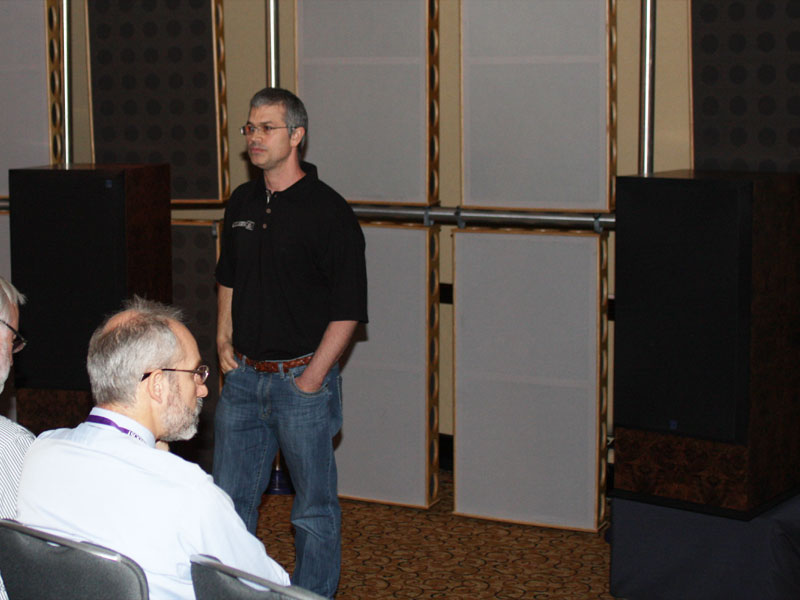 After the music faded away, Chad Kassem thanked everyone, and then in his own inimitable style promised "more of the good shit" at the party he was throwing in the room that night. What this guaranteed was more thrills -- musical and sonic.