Rocky Mountain Audio Fest 2011 • Hot Product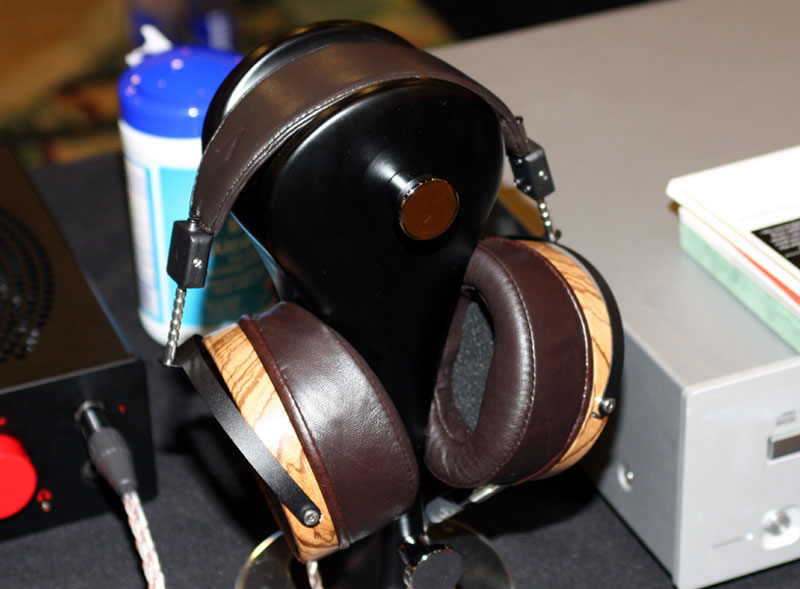 Audez'e has been busy since we last covered one of its products -- the LCD-2 headphones. Not only have new planar-magnetic 'phones -- the $1945 LCD-3s (above) -- been introduced, but Audez'e has branched out to speakers -- and beyond.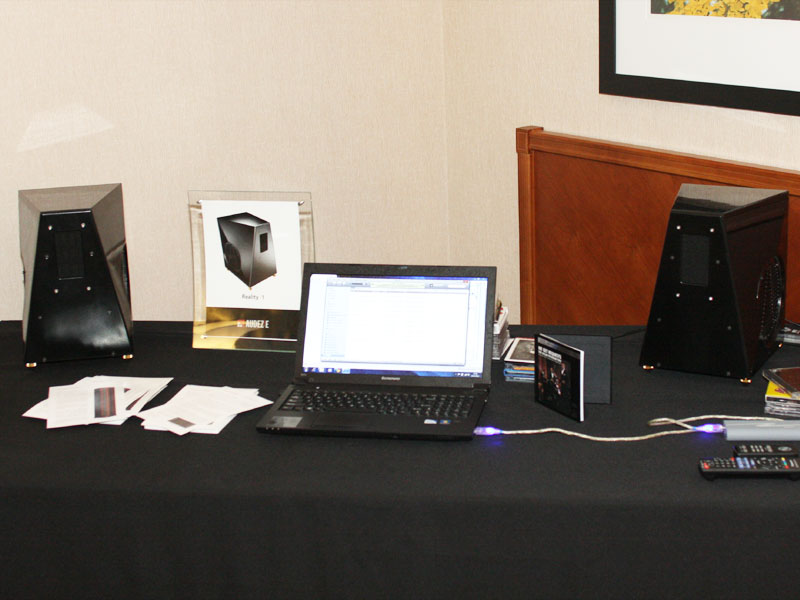 Also introduced at the RMAF was the Reality-1, a powered, DSP-controlled nearfield monitor for studio use -- although in-home use also seems possible. The Reality-1 uses a planar-magnetic driver to cover the bulk of the frequency range -- 30kHz to 150Hz, according to the company -- crossing over to a pair of side-firing dynamic woofers at a very low 250Hz. The price hasn't yet been set, but the $8000-$10,000 range was quoted.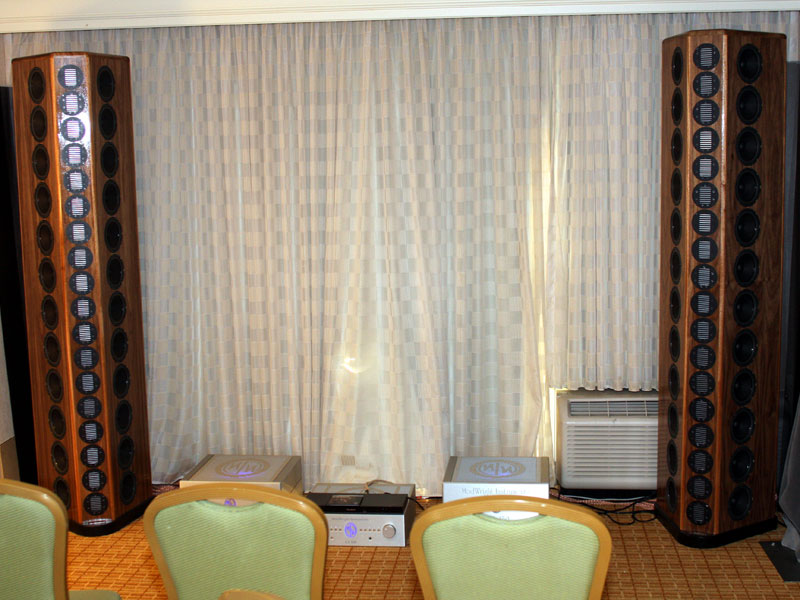 Far more ambitious is the new Ether-1, a line-source design that uses 18 of Audez'e's planar-magnetic drivers along with two dozen 6 1/2" dynamic woofers per speaker. Like the Reality-1, the Ether-1 has a 250Hz crossover point, but it's a speaker meant for use at home. Each custom-made pair costs $100,000.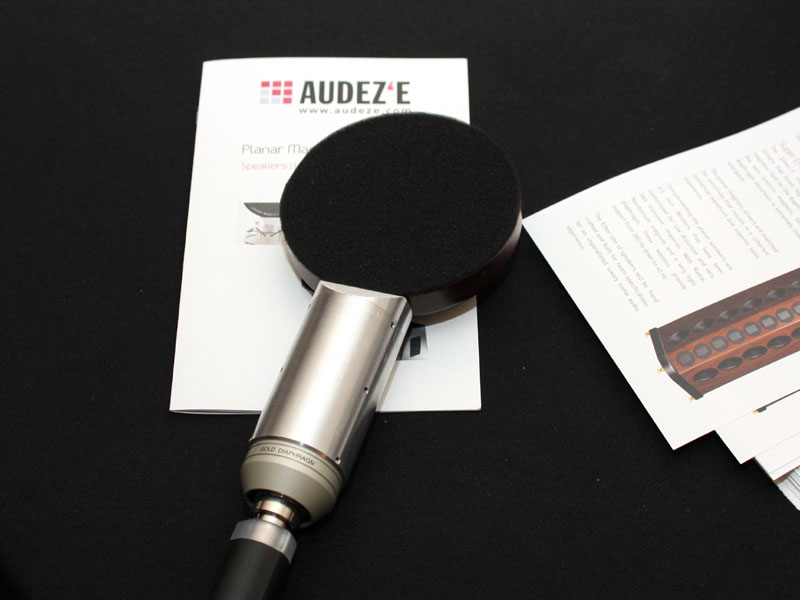 Finally, also new is Audez'e's first microphone, the SpitFire UHDR-1, whose price has not been set. The microphone uses a planar-magnetic diaphragm, which makes it a true dipole. Two of the mic's salient features are extreme directionality -- it picks up nothing from 90 degrees off axis -- and high dynamic range, including high SPL capabilities. "We can record gunshots with it," a company representative stated.