Rocky Mountain Audio Fest 2011 • Best of Show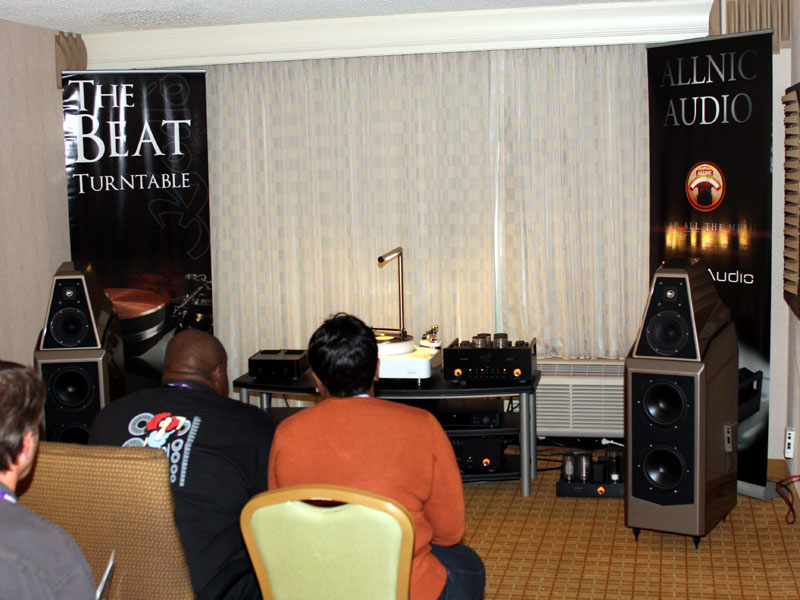 As the RMAF approached, we began to hear about the system that Hammertone Audio, the distributor of Allnic electronics, would assemble with turntable maker XactAudio. The idea was to debut Allnic's new line of electronics featuring direct-heated triode tubes with Wilson Audio Sasha W/Ps ($27,900/pair). At issue was the output of the Allnic A-5000-DHT mono amps ($19,900/pair) -- a mere 12 watts. Whereas with later-vintage WATT/Puppy models, 12 watts might do the trick, such power seemed problematic on paper with the Sashas.
Paper schmaper. Not only did this combination work, it showed another facet of the Sashas, speakers we know well: tremendous inner resolution and delicacy. However, with music that required punch, like some of the near-techno cuts we heard, the system could keep up with the challenge, including the throbbing low bass.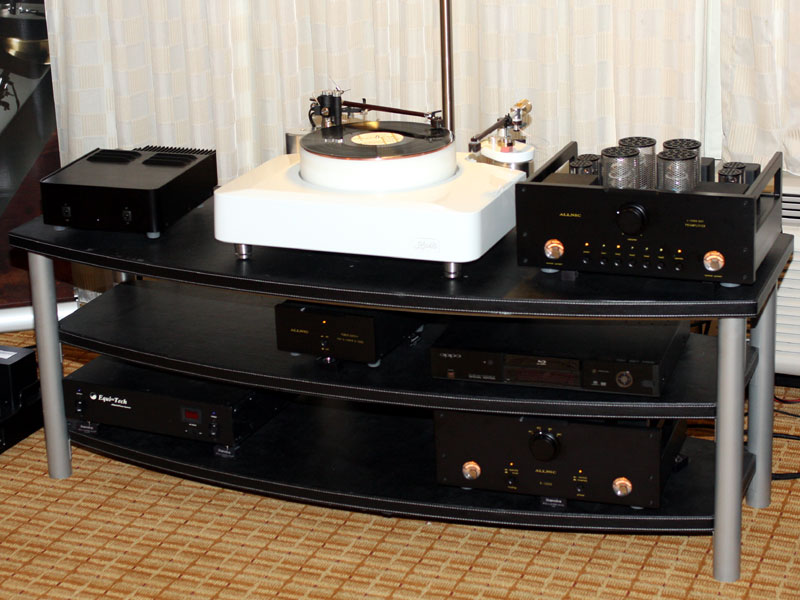 Also part of the system were an XactAudio The Beat "White Knight" turntable ($24,000), which supported both Reed 3Q ($6000) and Schröder LT (price to be determined) tonearms. The cartridge, phono stage and line stage were all from Allnic: Puritas cartridge ($4950), H-3000 phono stage ($11,900), and L-5000-DHT line stage ($19,000). Tel Wire cables were used throughout.
The Allnic A-5000-DHT monoblocks certainly surprised us with their ability to drive Wilson Audio Sasha W/Ps.