Rocky Mountain Audio Fest 2010 • TABlog
by Marc Mickelson | October 15, 2010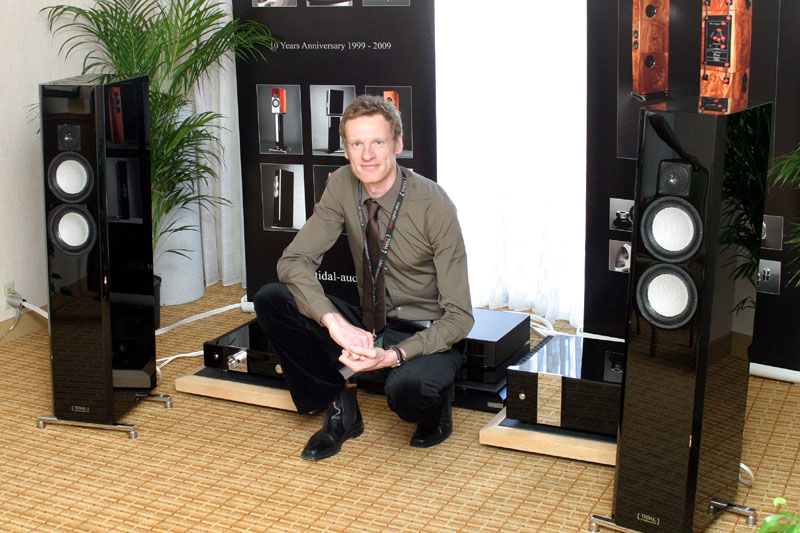 The expense of demonstrating at most audio shows is immense, requiring not just the audio equipment itself but also the man hours to set it all up and occupy the room. In contrast, demonstrating at the Rocky Mountain Audio Fest is rather inexpensive compared to the cost of participating in other shows. This gives new, little-known and smaller companies from around the world the opportunity to demonstrate their products in the US without breaking the bank. The RMAF also highlights up-and-coming people and products -- those you'll be reading about in the future and may end up becoming the backbone of high-end audio for decades to come.
Jörn Janczak (above) is one such person. Jörn is the head of Tidal, the German company whose speakers continue to gain traction in the US. Tidal also designs and manufactures electronics, which you can see arrayed behind Jörn. A Tidal Preos preamp ($27,990) and Impact stereo amp ($25,990) drove Tidal Piano Diacera speakers ($37,690/pair), the system sounding very spacious.
Nick Doshi debuted his electronics with the well-known Wilson Audio Sasha W/P speakers -- a shrewd decision that should ensure his products are the center of attention, as the Wilson speakers are well-known references.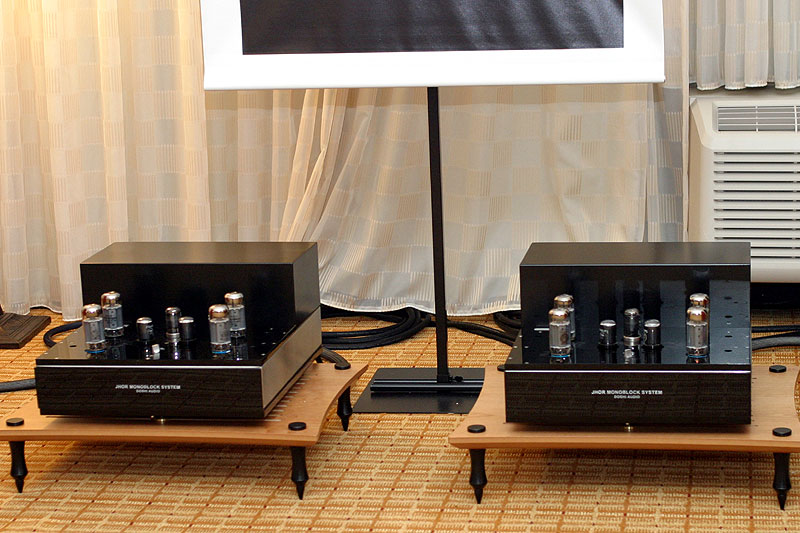 By his own admission, Nick builds straightforward, "simple" products, eschewing esoteric, unproven parts and circuits for solid engineering. His Jhor push-pull monoblocks ($18,995/pair) use two pairs of EL34 output tubes along with an over-specified transformer to produce 90W each. The sound with the Sashas was authoritative and sweet, displaying the palpable midrange for which EL34s are well known.