Rocky Mountain Audio Fest 2010 • Hot Product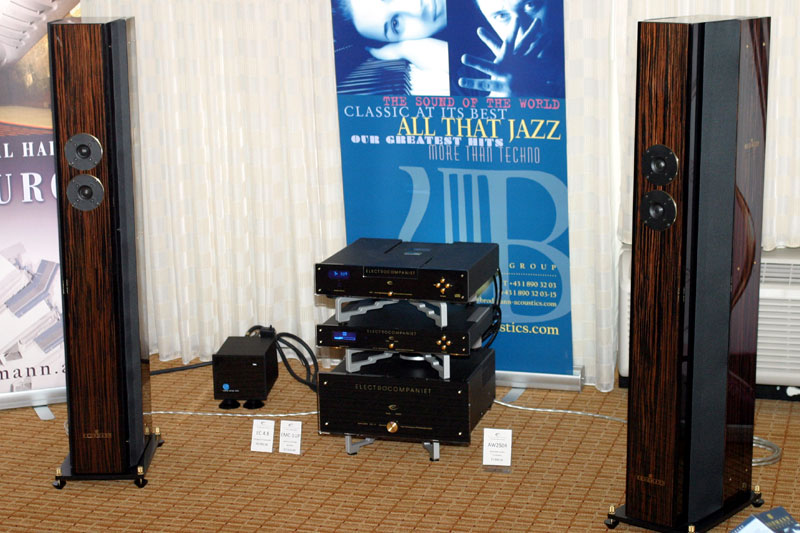 The Brodmann Acoustics VC 7 ($34,000/pair) is the product of a collaboration between acoustician Hans Deutsch and Austrian company Brodmann Digital Piano. The speakers have a number of unusual features; chief among them are the internal soundboards that produce the speakers' low frequencies, which emanate from the sides of the enclosures. The soundboards are signs of the designer's belief that speaker enclosures, like musical instruments, should be tuned and not damped. Claimed sensitivity is a high 91dB, and bass extension is said to go down to 25Hz.
© The Audio Beat • Nothing on this site may be reprinted or reused without permission.