Rocky Mountain Audio Fest 2010 • Hot Product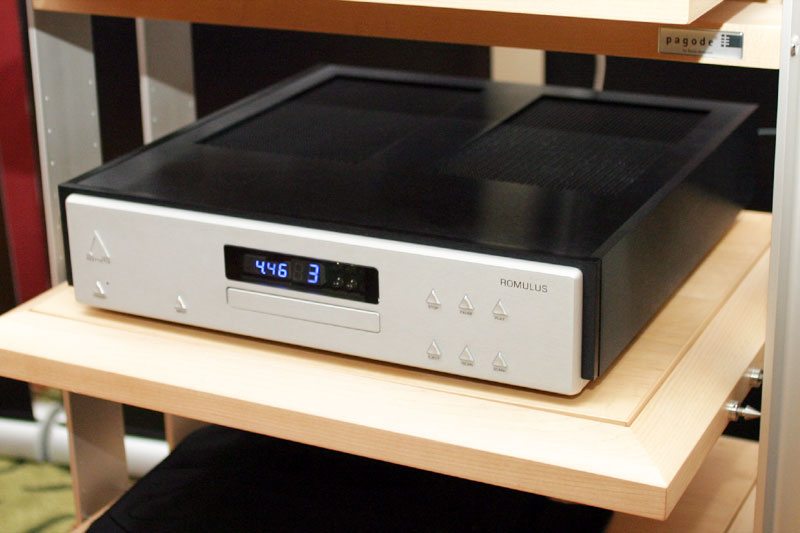 The new Aesthetix Romulus ($6000) is a version of the company's Pandora digital-to-analog converter that includes a TEAC CD-ROM drive, making it a full-function CD player as well as a 24-bit/96kHz USB DAC. Like the Pandora, it uses tubes in its analog, gain and output sections and features multiple regulated power supplies. The $1000 difference in price between the two units makes the choice of which to buy not one based on cost.
© The Audio Beat • Nothing on this site may be reprinted or reused without permission.