Rocky Mountain Audio Fest 2010 • Best of Show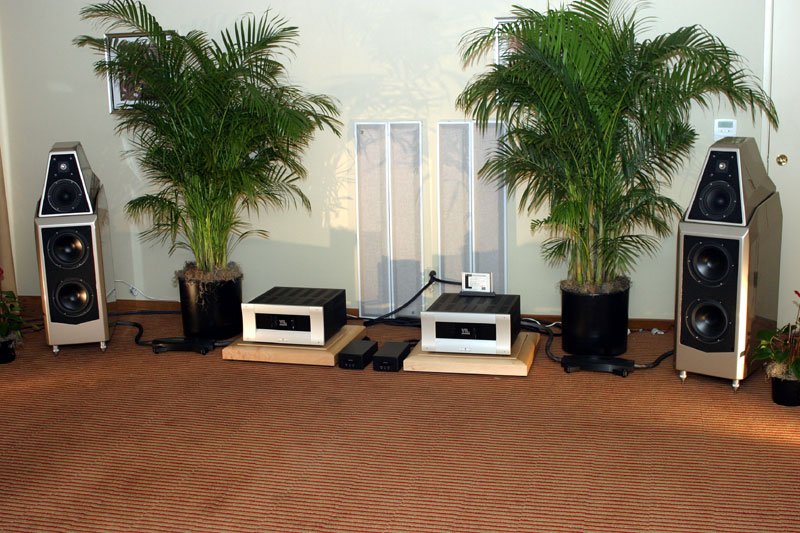 VTL used Wilson Audio Sasha W/P speakers ($26,900/pair), a Basis Inspiration turntable with Vector tonearm ($47,000), and a full dCS Paganini digital rig --transport ($16,999), DAC ($17,999), clock ($7999) and upsampler ($10,499) -- to debut its new MB-450 Signature Series III monoblocks ($18,000/pair) and TL-7.5 Reference Series III preamp ($20,000). The soundstage of this system was immense, resolution was seemingly limitless, and tonality was a touch sweet -- all of which surely contributed to the nearly endless parade of listeners to the room. Also in use were VTL's TP-6.5 Signature phono stage ($8500), a MY Sonic Labs Ultra Eminent EX phono cartridge ($6800), and nearly $100,000 worth of Transparent Reference MM2 cables and power products -- this was a group effort to be sure.
One can never hear every system at a show that's grown to be as large as the Rocky Mountain Audio Fest, so any proclamation of "the best sound of the show" is more than a little suspect. However, no matter the circumstances or venue, any system that displays this level of musical insight would certainly be in the running.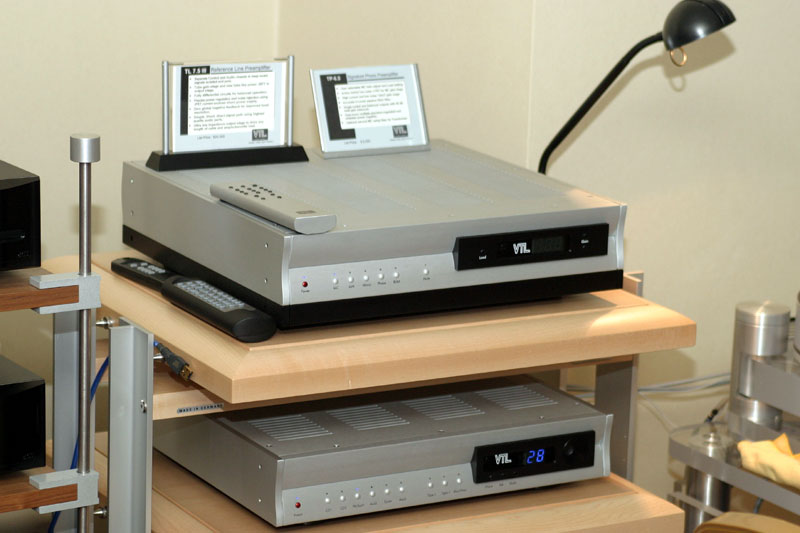 Among the TL7.5 Series III's upgrades are a completely redesigned power supply that eliminates the earlier version's high voltage gain and a new output stage that takes advantage of FET technology developed for green products.