RMAF 2009 - Sounds & Sights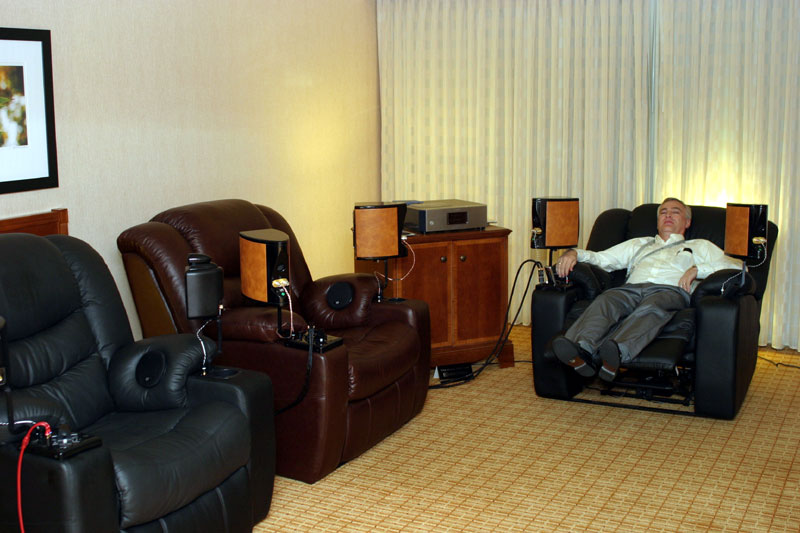 By the afternoon of the last day, everyone wanted to follow this fellow's lead. i-Fi Company's i-Chair is a complete 2.2-channel audio system sans the source component. It includes two retractable main speakers and two more in the padded arms of the chair, all amplification, an iPod dock, and wireless connectivity. There are two versions available: the standard ($3495) and the audiophile ($3995), which is wired completely with Kimber cable and has better speakers. Both models are upholstered in Italian leather that comes in three colors: black, burgundy and brown.
How did it sound? We didn't try it, and we didn't want to disturb this guy to ask his opinion.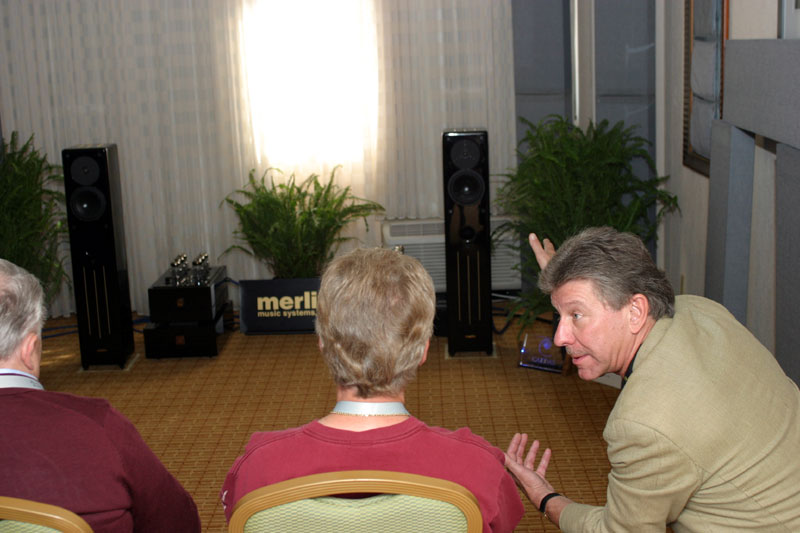 Bobby Palkovic of Merlin Music Systems tells a listener about his VSM-MXe speakers' virtues, chief among them, we're sure, that they always sound very good in small, narrow, acoustically challenged hotel rooms. As in the past, Bobby again demonstrated with Joule-Electra electronics and Cardas cables. The VSM-MMe's cost $11,500/pair.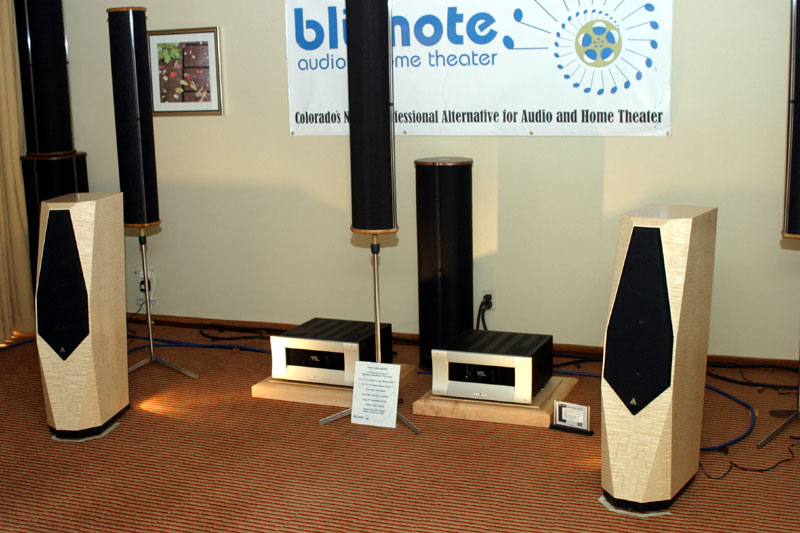 With the Indra ($19,900/pair), Avalon Acoustics appears to have a speaker like the Merlin VSM-MXe -- one that always sounds very good at shows. Electronics from VTL -- including MB 450 Series II Signature monoblocks ($7500 each), a TL5.5 Series II preamp ($6000), and a TP 6.5 phono stage ($8500) -- and Ayre -- a C-5xeMP universal player ($6900) and a QB-9 USB DAC ($2500) -- also deserve some credit this time around.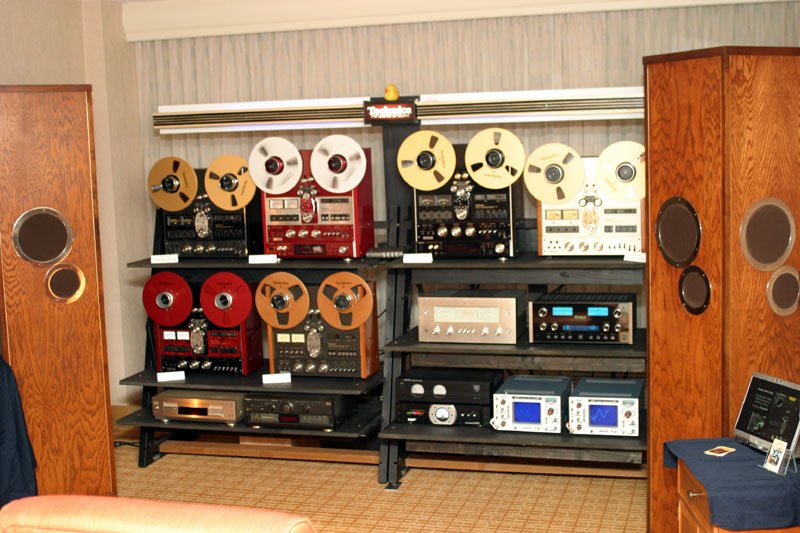 Jcorder does a steady business refurbishing vintage Technics reel-to-reel players, adding such bling as gold-plated reel hubs. Prices range from $3500 to $8000 depending on the model. Each unit is fully refurbished and brought back to original specifications -- sometimes better than original.