RMAF 2009 - Sounds & Sights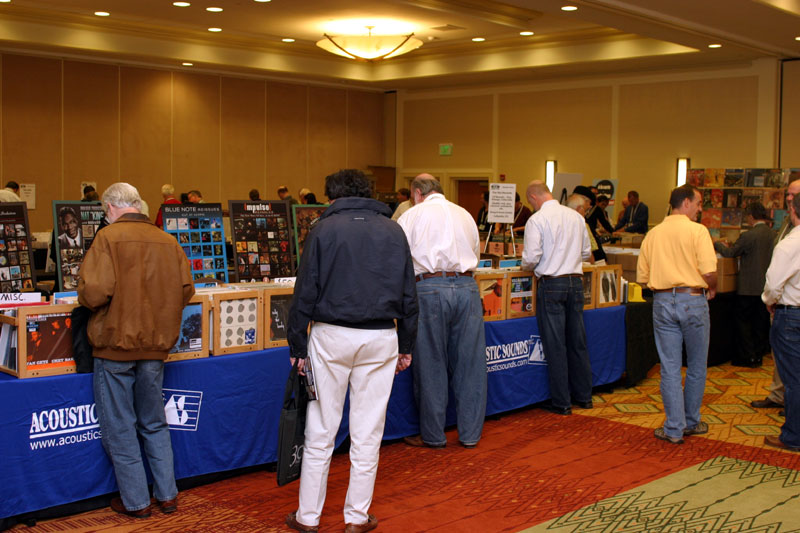 The analog renaissance continues. The large room in which the music sellers set up their tables was consistently flush with buyers, and LPs were used as demo material in more than a few rooms. Some attendees even lugged their own demo records from room to room. LP can claim what no other music carrier can: to be the audiophile format of today, tomorrow and yesterday.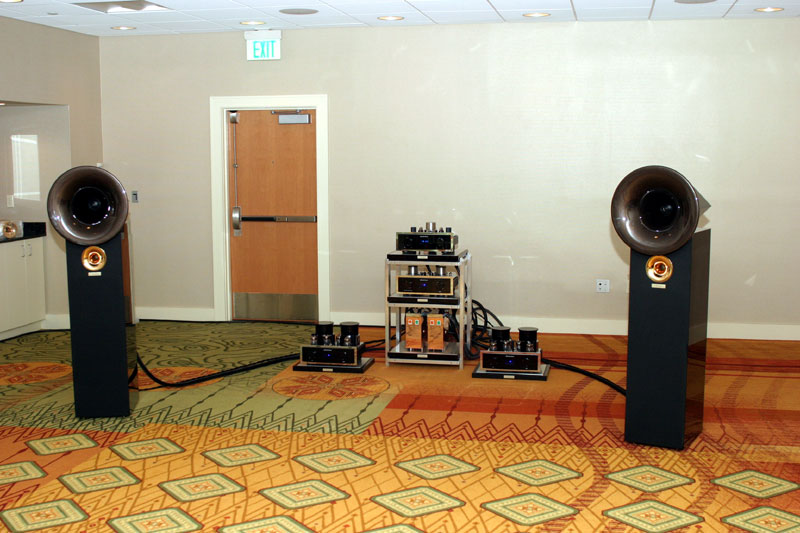 Two systems we have to hear again before its lights out at the RMAF are the Acapella/Einstein system put together by Aaudio Imports...
...and the Wilson Audio/Ayre Acoustics system. Both sounded great with other people's music.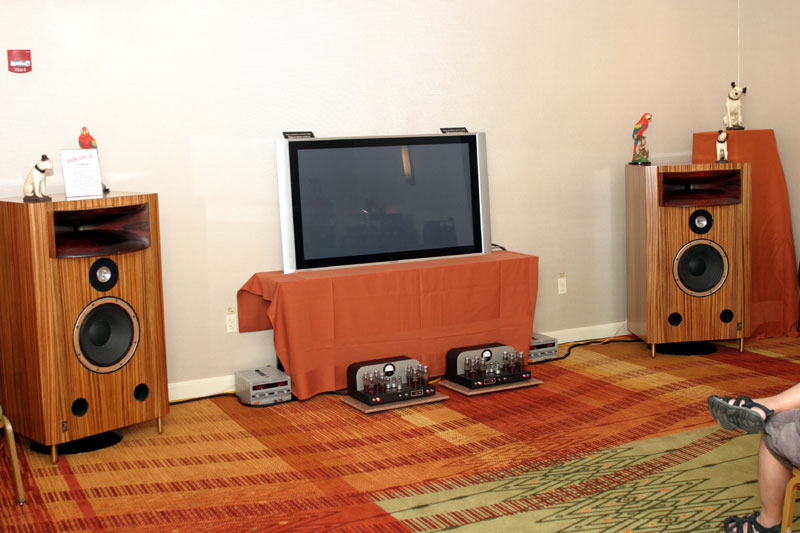 An interesting juxtaposition of products: Atma-Sphere M-60 Mk III.1 output-transformerless mono amps ($6800/pair), Classic Audio Reproductions T1 field-coil speakers, and a flat-panel video monitor. Are we the only ones who think one of these things doesn't belong?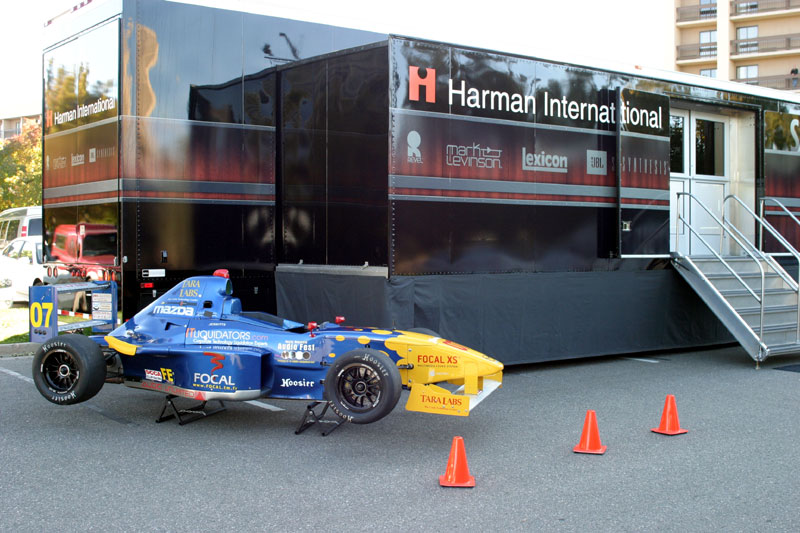 We're used to seeing this sort of display at CES, where trailers and even entire buildings are set up for demonstrations. This is a one-of-a-kind display at the RMAF, however.