THE Show Newport Beach 2015 • Hot Product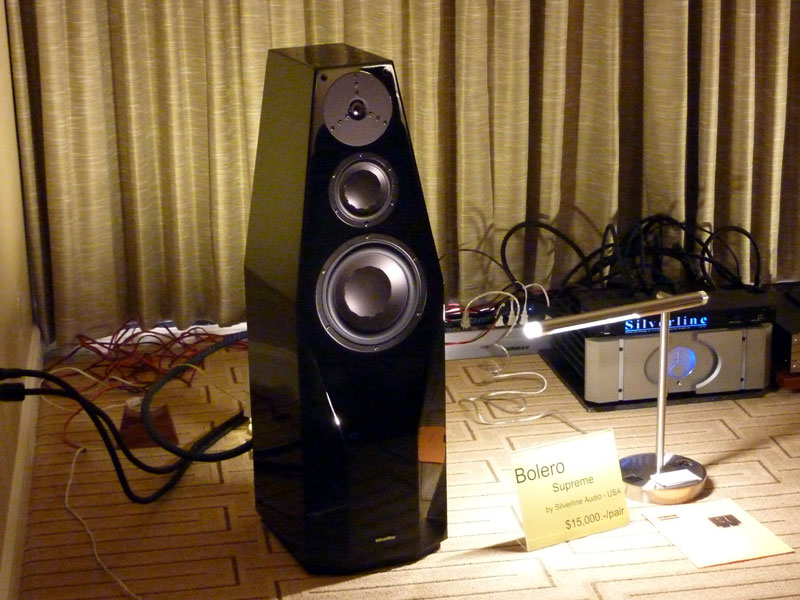 Alan Yun of Silverline Audio calls his Bolero Supreme ($15,000/pair) "renovated" due to the reworked crossover and different internal bracing. Whatever the case may be, it sounded like so many other Silverline speakers -- big, full, enveloping and powerful. Alan has squirreled away a stockpile of the Dynaudio drivers he uses, including the Esotar tweeter, fearing that Dynaudio's sale last year may make them harder than ever to get.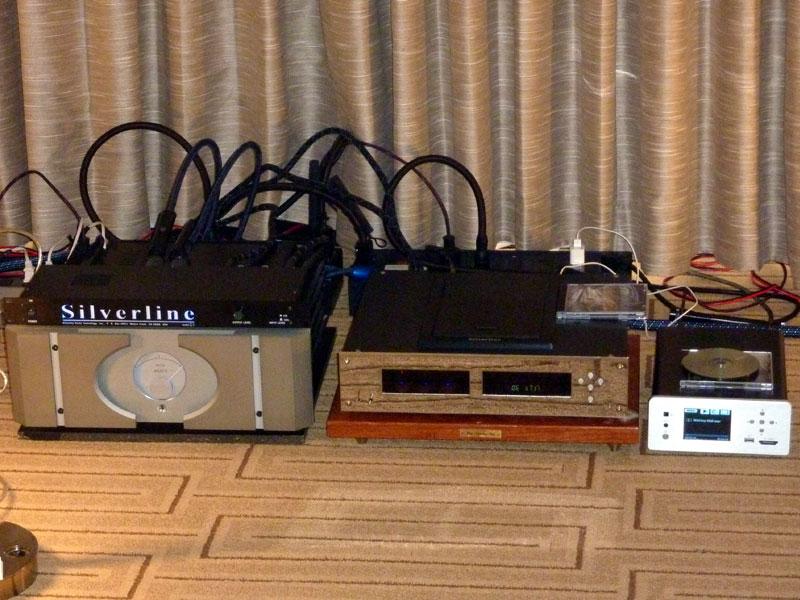 As he's done in the past, Alan used electronics of his own design with his speakers, this time a preamp (far left, on top of the Pass Labs amp) CD transport and file player/DAC. None of these products is for sale -- "I built them for me," as Alan put it.
© The Audio Beat • Nothing on this site may be reprinted or reused without permission.