THE Show Newport Beach 2014 • Best of Show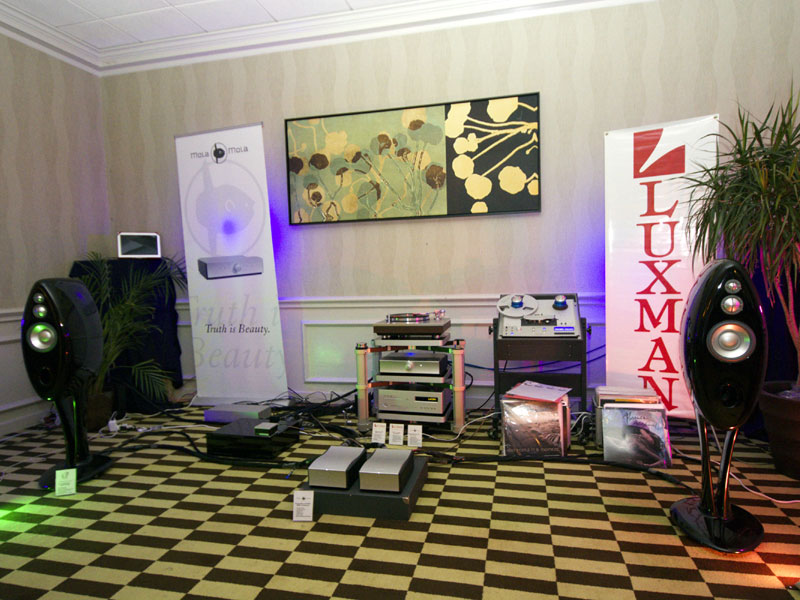 A room we always seek out is Philip O'Hanlon's, as much for the great conversation and equally interesting musical selections as for the fine sound. This year Philip built a system around the Vivid B1 speakers ($14,990/pair) with amplification supplied by Netherlands manufacturer Mola Mola's Makua preamp ($13,450) and Kaluga class-D monoblocks ($18,000/pair). An Eclipse TD-520SW subwoofer supported the Vivid speakers' bottom end along with a SonoruS Proximity sub controller ($9900). Front-end components included a Luxman PD-171 turntable ($6400) with Optimal phono stage ($2500), and a SonorouS ATR reel-to-reel deck ($13,000). Synergistic Research cables, rack and room tuning tied everything together.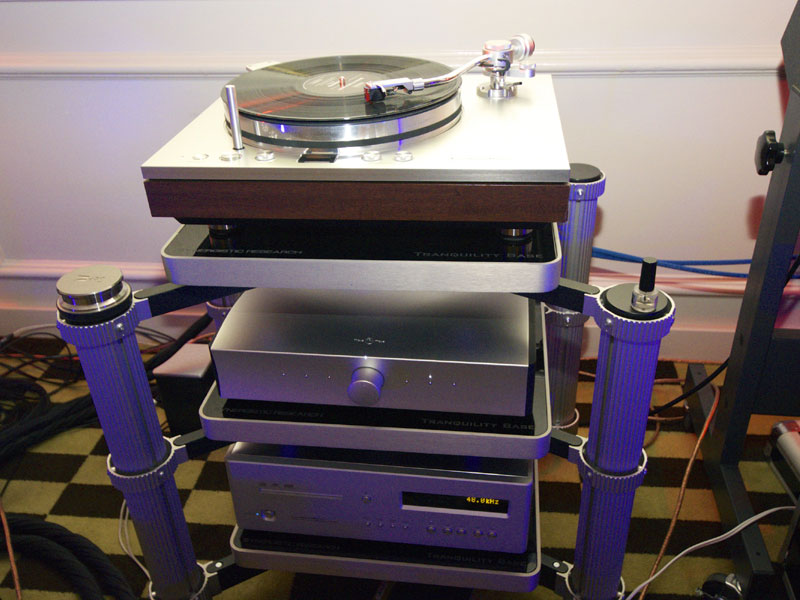 But perhaps the star of the show was Luxman's new SACD player/DAC, the D-08u (bottom shelf, $17,990), that is due for release in September of 2014. This new flagship of the Luxman SACD line is an enhancement of the D-08, which has been around since 2008. The analog and digital circuits have been renewed and USB connectivity added. Reports of CD's and SACD's demise are still exaggerated; this unit is as promising as it sounded at the show, especially on Original Recording Group's upcoming SACD of Jeff Buckley's Grace and a Nina Simone 24-bit/96kHz track download from ProStudioMasters.