THE Show Newport Beach 2014 • Hot Product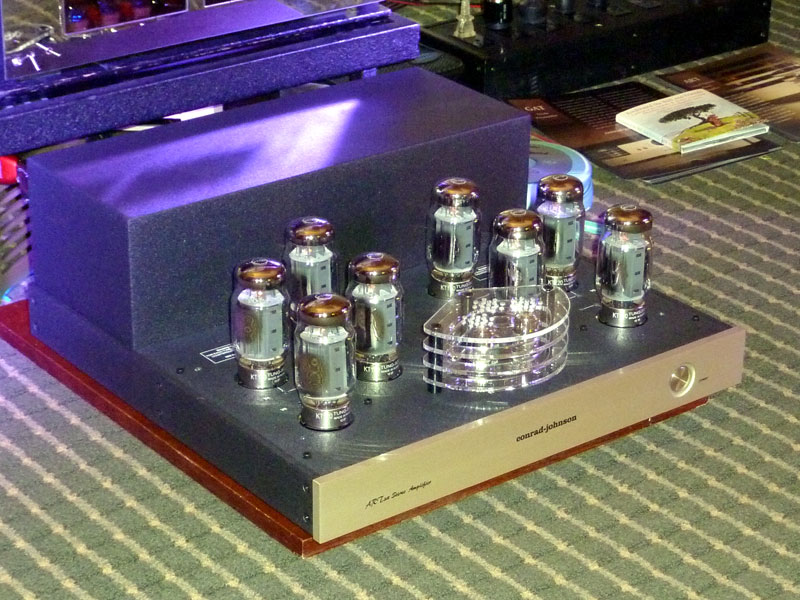 Though introduced earlier, Conrad-Johnson's ARTsa ($20,000) debuted in public in Newport Beach. It is an ART mono amp divided into two half-power channels to deliver 140Wpc from an octet of KT120 output tubes, which are becoming more commonplace, as opposed to the ART monoblock's 275 watts from the same output tubes. In either configuration, polypropylene capacitors are used in parallel with Conrad-Johnson's own Teflon caps in the power supplies, and there are no electrolytic caps in the audio circuits or related power supplies. Proprietary "wide-bandwidth" output transformers are also used and "contribute to excellent high frequency performance."
© The Audio Beat • Nothing on this site may be reprinted or reused without permission.