THE Show Newport 2012 • Hot Product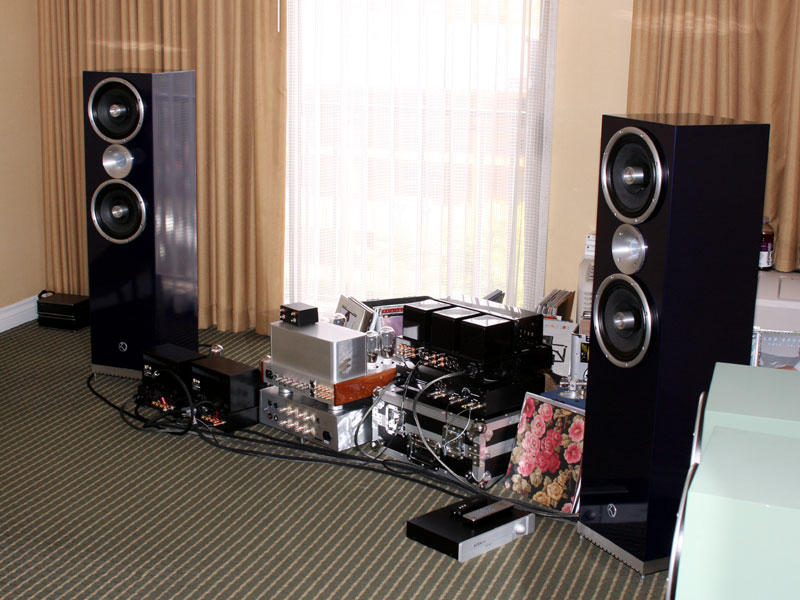 Zu Audio always does up demo systems in its own inimitable way, often without an equipment rack and with the backs of the electronics facing outward -- a house-party vibe to be sure. Here, an assortment of electronics and a Zu-modified Technics SL-1200 turntable front a pair of Zu Definition Mk IV speakers ($12,900/pair). The speakers in the lower-right corner. . .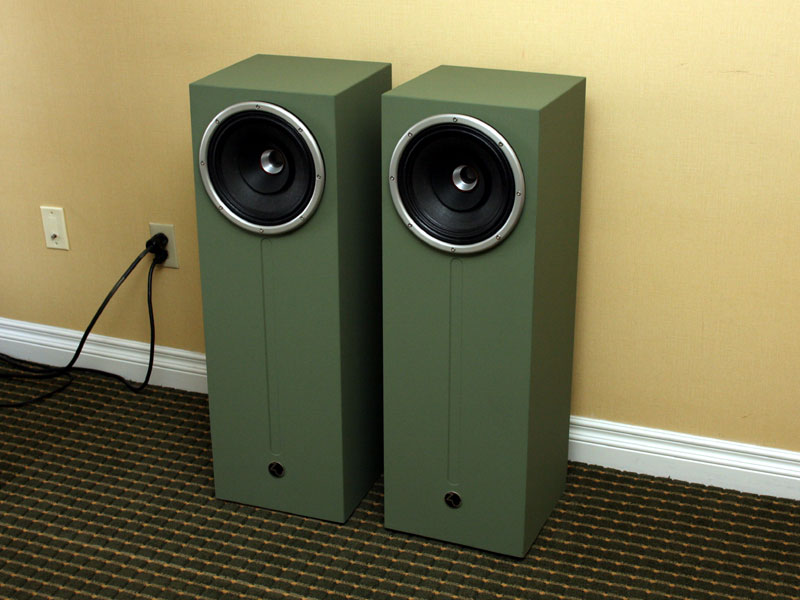 . . .are new unnamed 100dB-sensitive models that use a Zu-designed and -made coaxial driver. The price will be $1600 per pair -- low for a floorstanding speaker, and doubly so for one made stem to stern in America.
© The Audio Beat • Nothing on this site may be reprinted or reused without permission.