THE Show Newport 2012 • Hot Product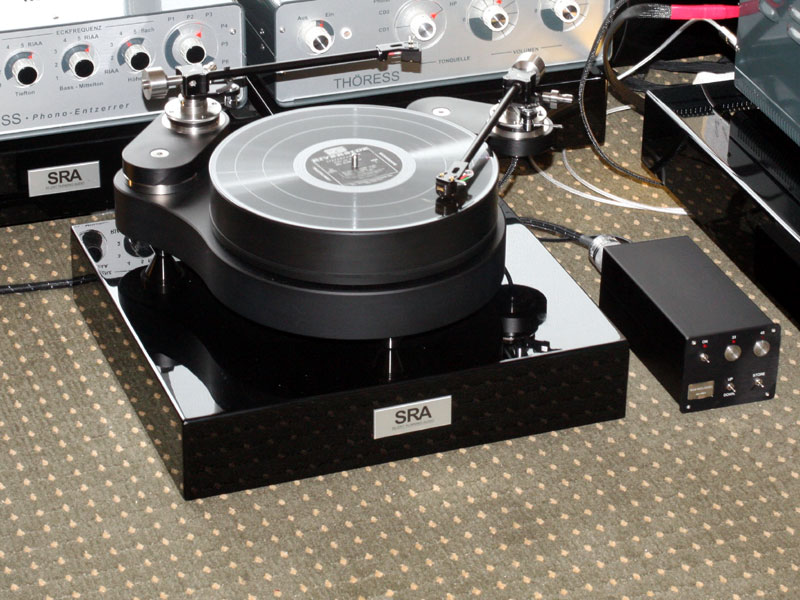 Jeff Catalano, US distributor of TW-Acustic products, describes the new Raven GT ($10,000) as a cross between the company's Raven One and Raven Limited. It has an all-aluminum plinth, instead of one machined from TW-Acustic's proprietary material used for the Raven One and Raven AC. This gives the GT, again according to Jeff, "a different sound -- faster and punchier."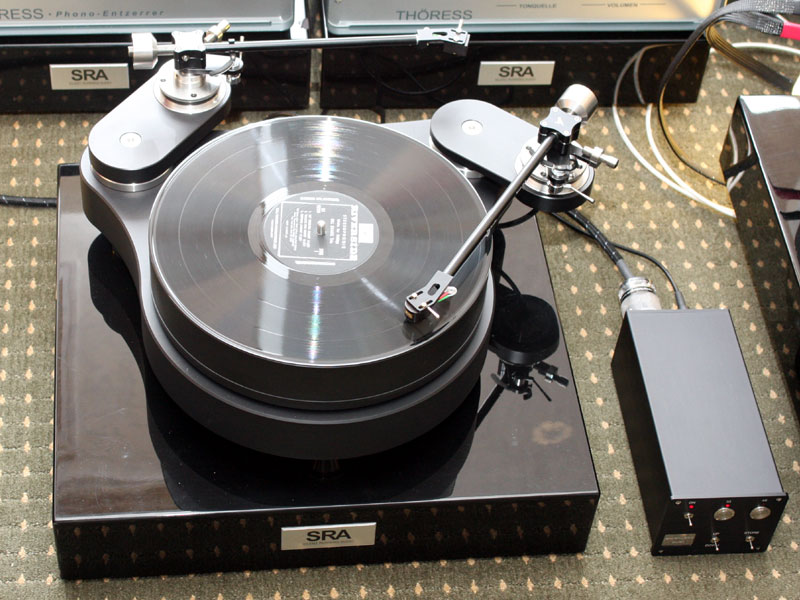 Like the Raven Limited, the motor for the Raven GT is built into the plinth instead of being outboard, giving the GT a smaller footprint, but unlike the Limited, it comes set up for two tonearms.
© The Audio Beat • Nothing on this site may be reprinted or reused without permission.