THE Show Newport 2012 • Hot Product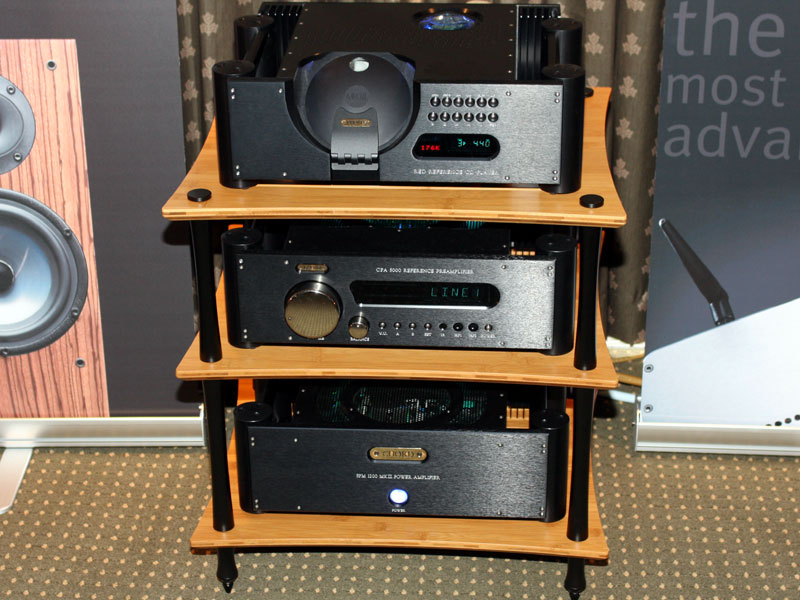 New from Chord are the Red Reference Mk III CD player (top shelf of rack, $25,000) and SPM 1200 Mk II stereo amplifier (bottom, $14,000). The former features Chord mainstays such as 176.4kHz upsampling, selectable RAM buffer clock retiming and selectable filtering. The latter outputs 350Wpc and uses Chord's sliding-bias class-A/B circuit, whose drive circuitry operates in class A. The chassis for both are machined from billet aluminum.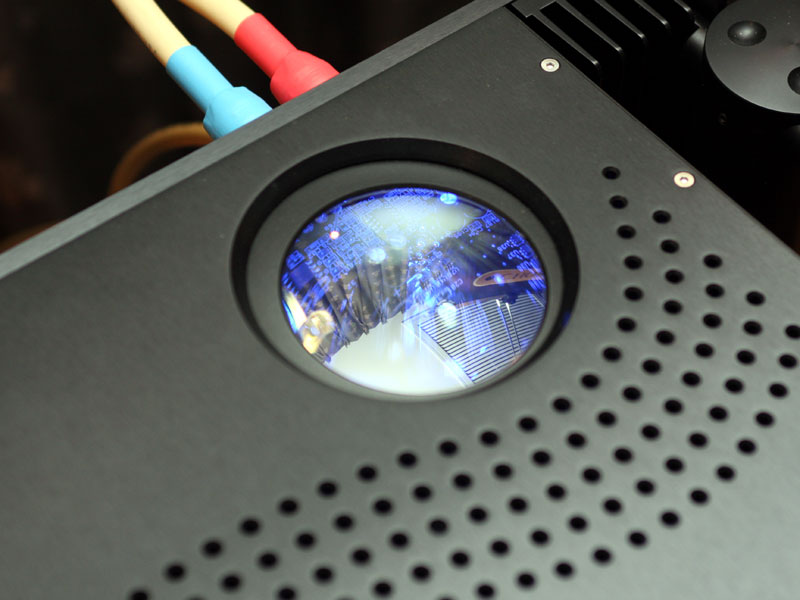 Want a window into your music? The Chord Red Reference Mk III CD player has one, although the view is far from neutral, bathed as it is by blue LEDs.
© The Audio Beat • Nothing on this site may be reprinted or reused without permission.