National Audio Show 2012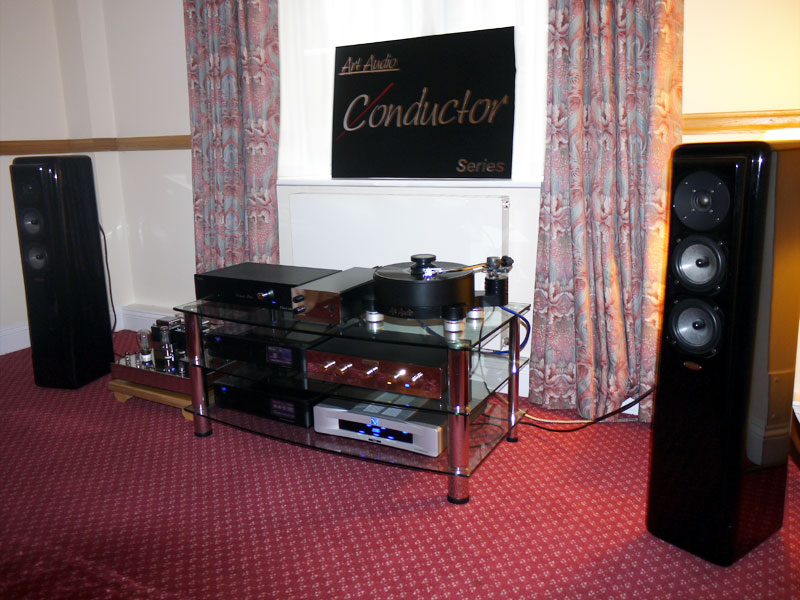 Art Audio lives!
Show reports are supposed to be all about new products, technology and companies, fresh faces, new ideas and reinventing the hi-fi wheel. But with so many "here today, gone tomorrow" enterprises flashing across the collective consciousness, especially when it comes to tube amplification, there's something especially reassuring about rediscovering an established company with a history and proven track record.
We probably first encountered a Tom Willis amplifier well over twenty years ago. That was the Art Audio Quintet, a genuinely affordable stereo integrated amp based on a pair of EL34s a side that quickly became something of a personal benchmark for musical enjoyment at a time -- when solid-state amplifiers were ubiquitous at the lower end of the market. So we were particularly pleased to find that, not only was Art Audio on the exhibitors list, but that the Quintet is still in their range -- although sadly not at the show. Instead their system was built around another of the Quintet's contemporaries, the Diavolo TW REF, a single-ended 300B stereo chassis with valve rectification (£7570), driving a pair of Ars Aura M2 speakers (£7000/pair). Front-end was the art Audio Composer Simply turntable (£2300), fed from a Phase 1 AC power supply and fitted with an Ortofon tonearm and Swiss Holbourne MC cartridge. MC amplification was courtesy of the Art Audio Vinyl 1 phono stage (£2839), and gain was set using the Conductor remote-controlled line stage (£6400).
The sound was just as warm, detailed, fluid and inviting as we recall, serving as a timely reminder that whilst the latest, greatest thing from the newest, loudest company will get all the attention, the benefits of buying a proven product from a manufacturer who has managed to stay in business for over 25 uninterrupted years are significant -- musically and in terms of the serviceability and salability of that product, neither quality being one to sniff at.