National Audio Show 2012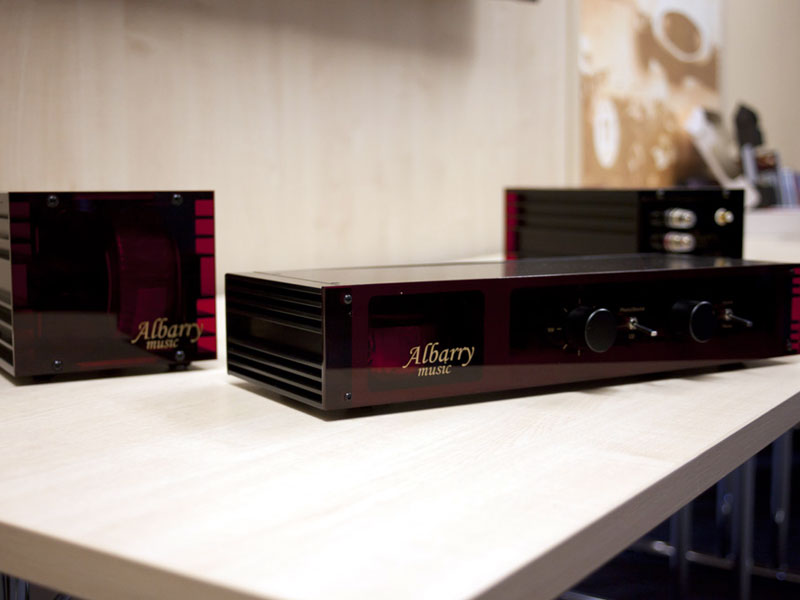 Albarry Music is a British amplifier brand that established itself in the '80s and '90s with components that were distinguished by their translucent red acrylic casework. It ceased trading 18 years ago. However, in 2010 designer's, Neil Burnett's, circumstances changed and he returned to his natural vocation, and now there is a new Albarry range consisting of the AP11 preamp (£1995) with line and MM phono inputs and two mono power amps, the M608 (£2557 each), which is based on the original M408 and delivers 60 watts, along the M1108 (£4995 each) which has a 110-watt output.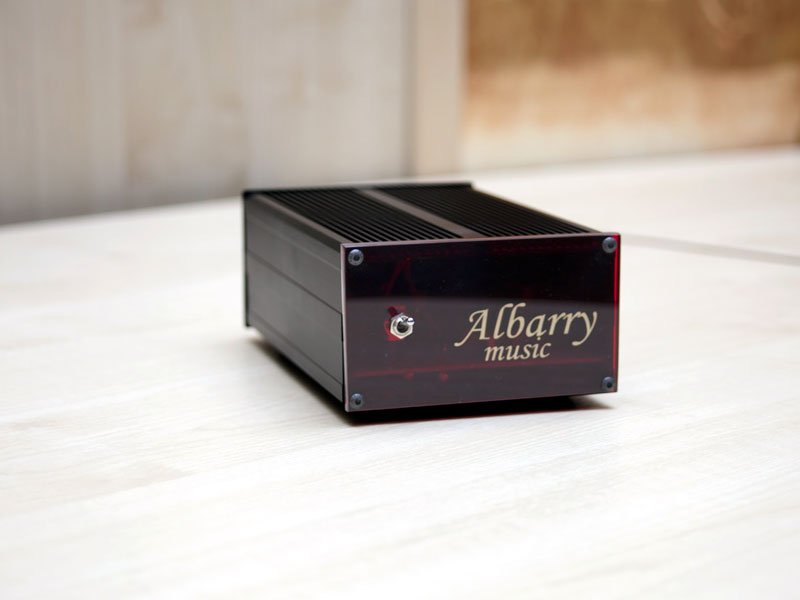 At the show Albarry launched the MCA11 moving-coil head amp. It has a rechargeable battery-powered gain stage that has variable loading and costs £495.
Burnett says that the original business failed because he tried to keep prices down; now the range is handmade in the UK with an emphasis on quality.
© The Audio Beat • Nothing on this site may be reprinted or reused without permission.