High End 2017 • Hot Product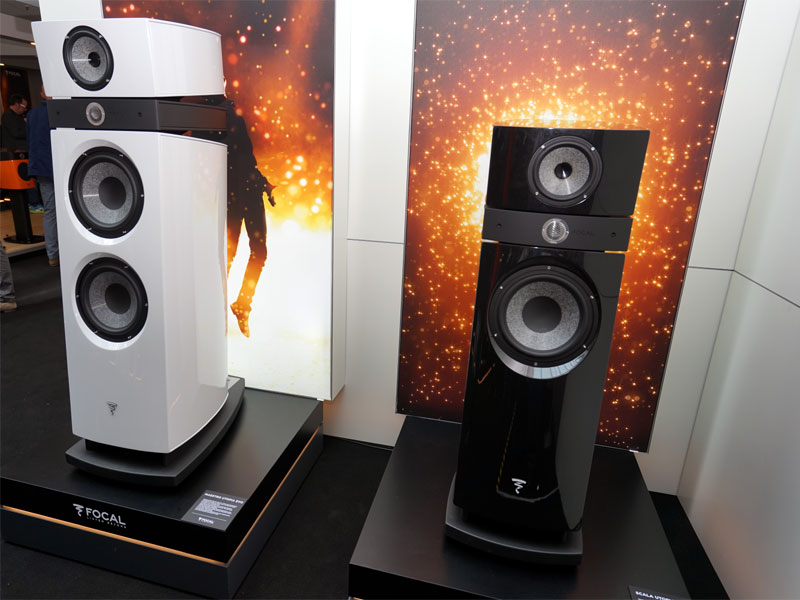 The French loudspeaker giant Focal showed the latest limited evolution of its flagship Utopia line in the form of the new Maestro Utopia III Evo (left, €52,000/pair) and Scala Utopia III Evo (€32,000/pair). Confined initially to these mid-sized models, this is very much an incremental development rather than a wholesale redesign. With significant new technologies developed for the Sopra line and an earlier major revision in the bass alignment and crossover of the original Scala (resulting in the vastly improved v2 model), it was only a matter of time before the Utopias got a facelift, although in this case it is yet to reach the Stella and Grande -- models that use the EM bass technology.
The Evo versions of both the Scala and Maestro receive redesigned midrange drivers, incorporating the Tuned Mass Damping (TMD) suspension system and Neutral Inductance Circuit (NIC) that helped the Sopras sound so natural and expressive. The measurements show a significant 5dB drop in distortion and far better time-delay performance, evidence that certainly backs up the sonic impressions. Every component in the crossovers has also been replaced with superior parts, selected after exhaustive auditioning, with the slopes trimmed to accommodate the new drivers. In the case of the Maestro III Evo, the bass has benefited from a Magnetic Damping Circuit on the motor and new internal damping materials within its enclosure, improving linearity and integration -- and making the speaker far easier to position in room.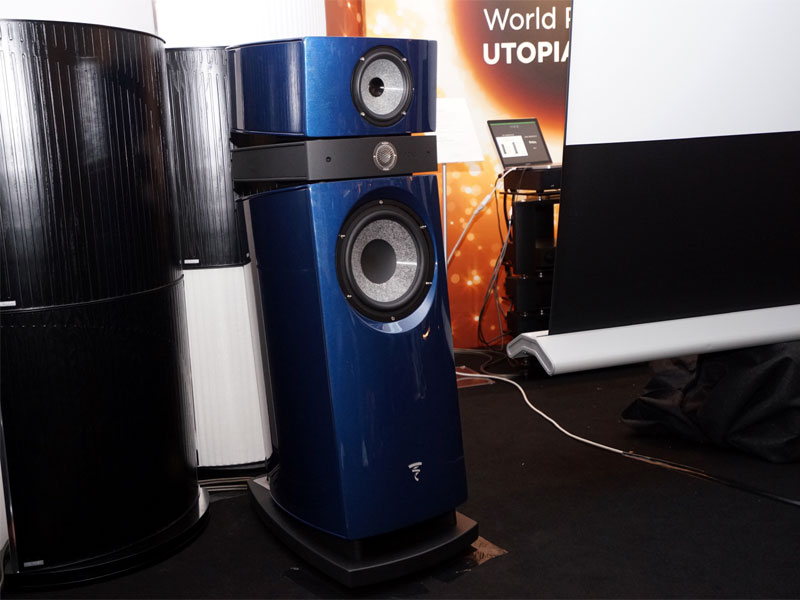 Externally, the Evo models are distinguished by new finishes (glossy black, white, gray, blue and British racing green), the addition of the tweeter grille from the Sopra models and split input terminals to allow biwiring/biamping.
Initial impressions of the Scala III Evo, driven by a Naim electronics, was of a naturally clean, crisp and lucid sound, devoid of overhang or muddling at the crossover points. Later, listening to more familiar material, this time using a Naim CDS and Statement amps, those first impressions were confirmed, along with the ability of the smaller Evo model to throw a genuinely coherent soundstage that steps well away from the speakers. Bass was surprisingly deep, beautifully paced and tuneful, with impressive texture too. Okay, so that's a Statement party piece, but the speaker still has to be able to deliver, and the Scala III Evo didn't disappoint. Voices were also impressive, and the system handled difficult material with utter aplomb, neither edge nor sibilance upsetting the engaging, communicative presentation.
Production is ramping up right now, meaning that the new models should be available in the fall of this year.