High End 2017 • Hot Product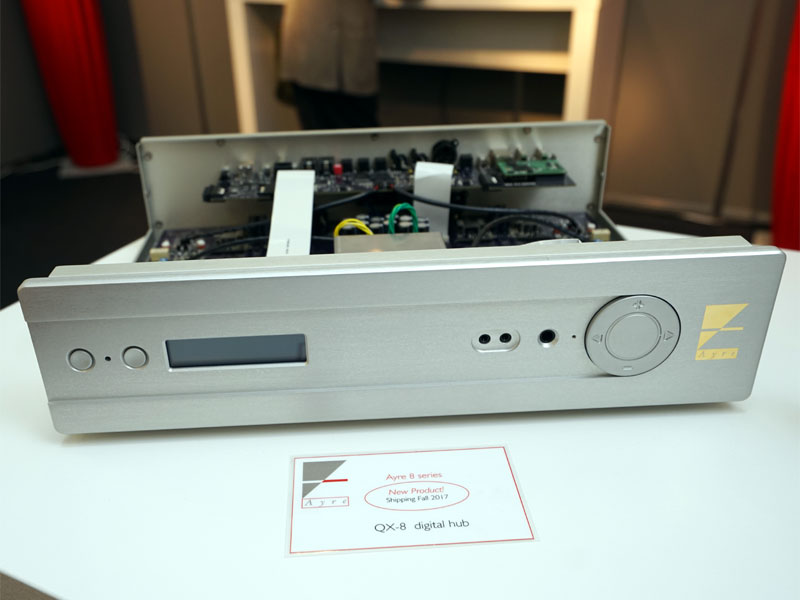 Ayre displayed prototype versions of two offerings from its new Series 8 line of products. Both are scheduled to begin shipping in the fall.
The QX-8 ($4500) is a digital hub designed to deliver the QX-5 Twenty's proprietary core technologies (fully balanced, zero-feedback analog circuitry; custom digital filter; asynchronous S/PDIF-based inputs) at a lower price point. It is Roon-ready and can directly stream Spotify, Tidal and Qobuz. It will have a headphone output, and USB, TosLink and Ethernet inputs.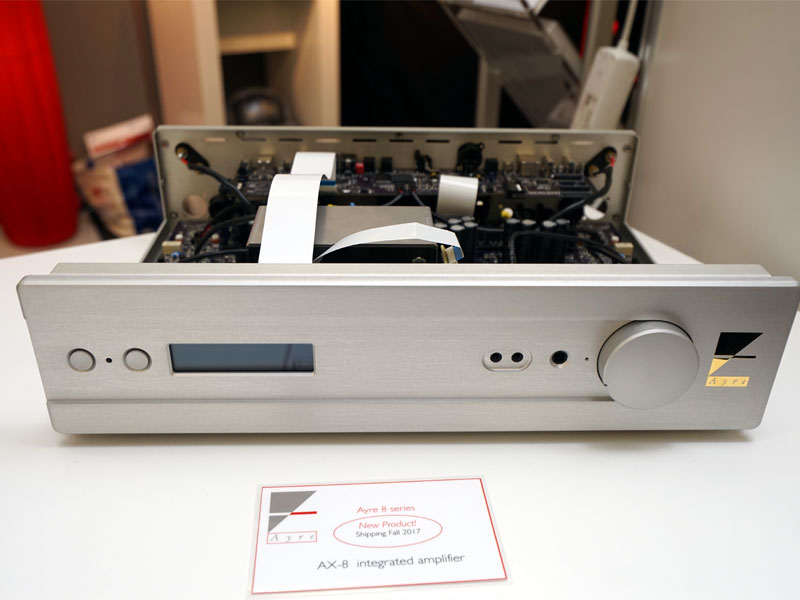 The nearly identical-looking Ayre AX-8 integrated amplifier ($7500) takes the QX-8 feature set and adds an 80Wpc amplifier to create an all-in-one digital and amplification solution.
© The Audio Beat • Nothing on this site may be reprinted or reused without permission.