High End 2016 • Hot Product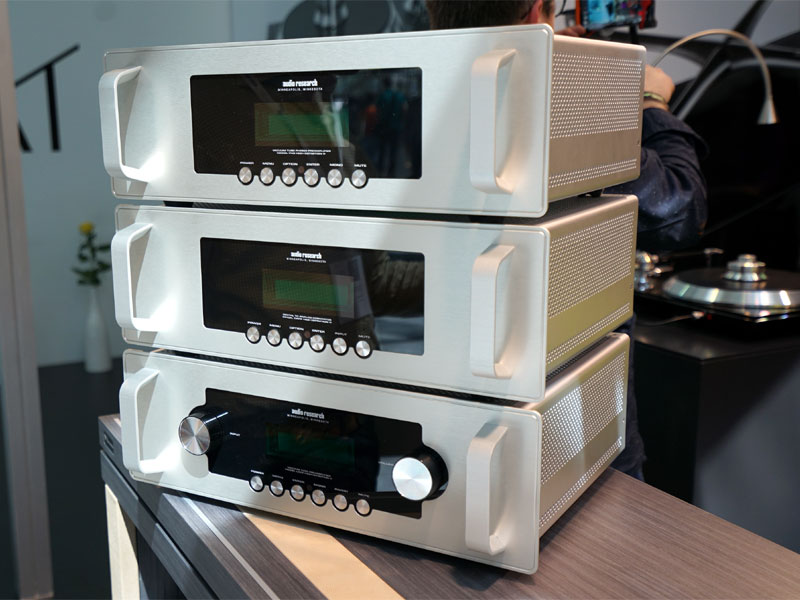 Audio Research had on static display a trio of new components from what they are calling the Foundation Series. Intended as trickle-down versions of the well-known Reference products, the new LS28 line stage (bottom), PH9 phono stage (top) and the DAC9 digital-to-analog converter are, of course, all tube-based, and they bear the new Audio Research styling. The LS28 is fully balanced -- no surprise -- and uses four 6H30 tubes in its analog circuit. The LP9 provides up to 58dB of gain from a trio of 6H30 tubes, and uses a single 6550 and 6H30 in the power supply. The DAC9 provides five connections: USB, RCA, BNC, AES/EBU and TosLink and decodes resolutions from Red Book CD to 384kHz PCM and naive DSD.
Pricing for the three new products is easy to remember: $7500 for each. The Foundation Series will include an amplifier in the near future.
© The Audio Beat • Nothing on this site may be reprinted or reused without permission.