High End 2015 • Hot Product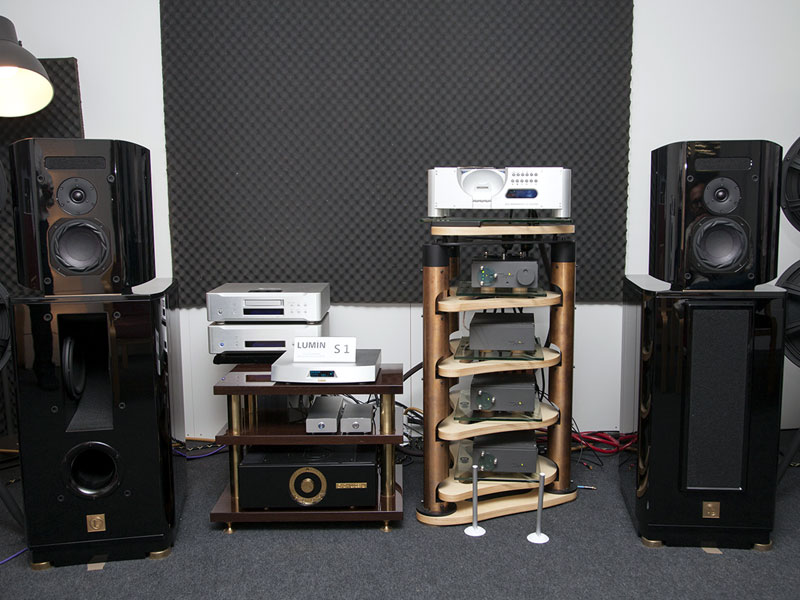 Onda Ligera hails from Latvia and is the first brand from that Baltic state to grab attention, and boy did they grab it. Their specialty is serious bass through radical loudspeaker engineering. The Wave 168D (€21,000/pair) looks innocuous enough but delivers uncanny extension, power and precision. In the low end it achieves this with two 8" paper-cone drivers that face each other in a slot that is designed to focus the combined output. And it does this remarkably well. Also featuring a 6" midrange and 1" soft-dome tweeter, this speaker produced some of the best dynamics of the show.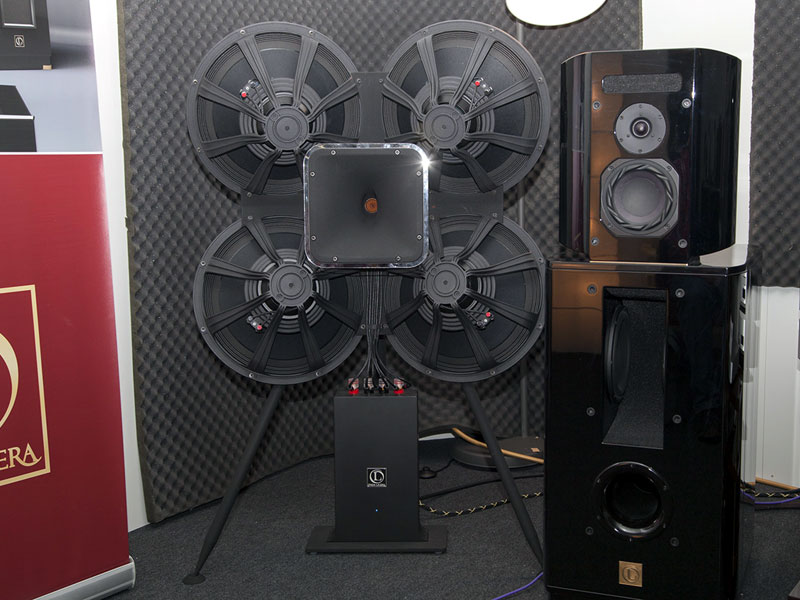 But then they fired up one of the most bizarre speakers we've seen, the Reflector 218Q (€15,000/pair). This is an 800-watt active design with four 18" bass drivers firing backwards. As you can see, there is no cabinet, just a horn-loaded 2" "tweeter" (over how wide a range such a thing could tweet is open to debate). But as soon as the first notes of Boris Blank's "Electrified" came through, so did an unprintable expletive.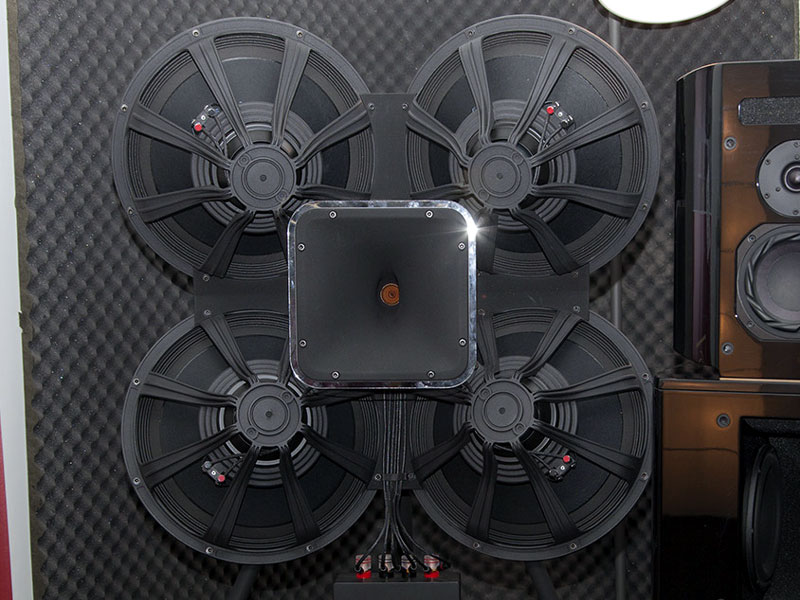 If you're looking for clean PA-like sound, this class-D-powered beast is hard to beat.