High End 2015 • TABlog
by Jason Kennedy | May 23, 2015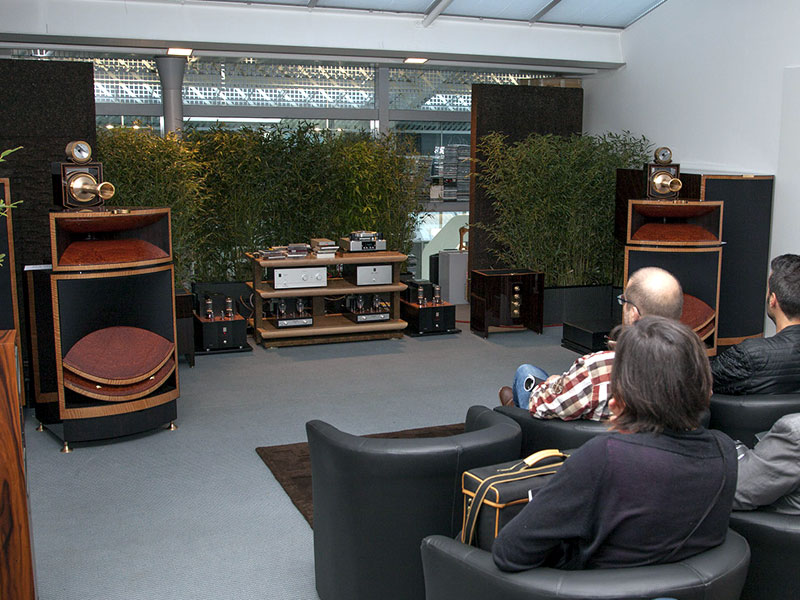 This is the third year that Kevin and Lynn Scott have brought the four-box Living Voice Vox Olympian/Vox Elysian horn system to Munich, and every year it has sounded even better. The craftsmanship and finish of this speaker system are like nothing else; the combination of macassar ebony and amboyna burl veneers with solid brass and gold plating puts every other speaker in the shade. The sound is pretty special too; no other room I spent time in had its audience so obviously captivated. People listened rather than talked, and apparently some listened for hours.
It was easy to hear why the Vox Olympians (£375,000/pair) with their horn-loaded bass, mid, treble and super-tweeter drivers provided a combination of power, delicacy, dynamics and sheer musical joy that was augmented in the low end by substantial Vox Elysian bass horns (£250,000/pair) standing on the outside. The electronics consisted of a CEC TL0 3.0 CD transport (£20,000) with a Kondo DAC (no longer made), Kondo Gakuoh 300B mono power amps (£60,000/pair) and a Kondo M77 preamp (£35,000).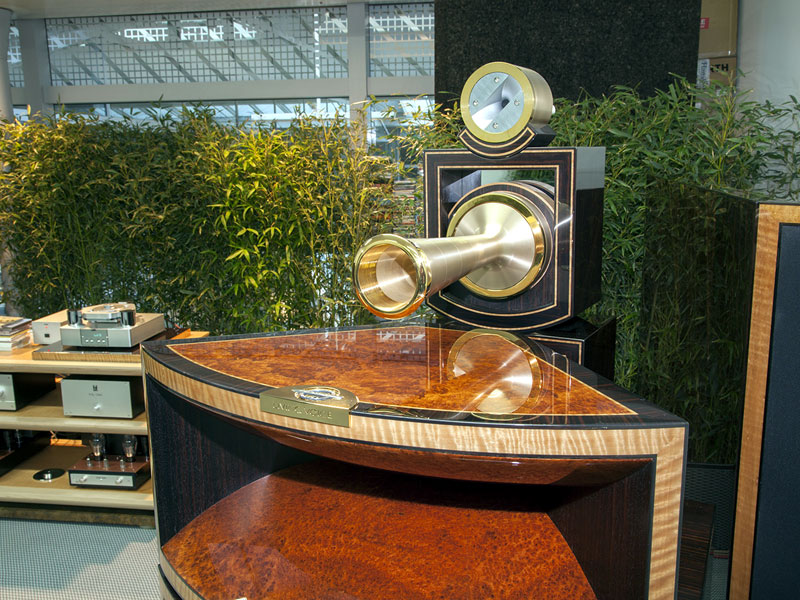 This was one of the most wallet-challenging systems at the event, but probably the best that I heard as well. I listened to Cecilia Bartoli singing Giacometti, and despite being a philistine when it comes to such music, I have to say that it was breathtaking. The sound was more refined, warm and juicy than it seemed last year. It was as vivid as the veneers on the Vox Olympian, but it certainly seemed like the unvarnished truth.