High End 2015 • Hot Product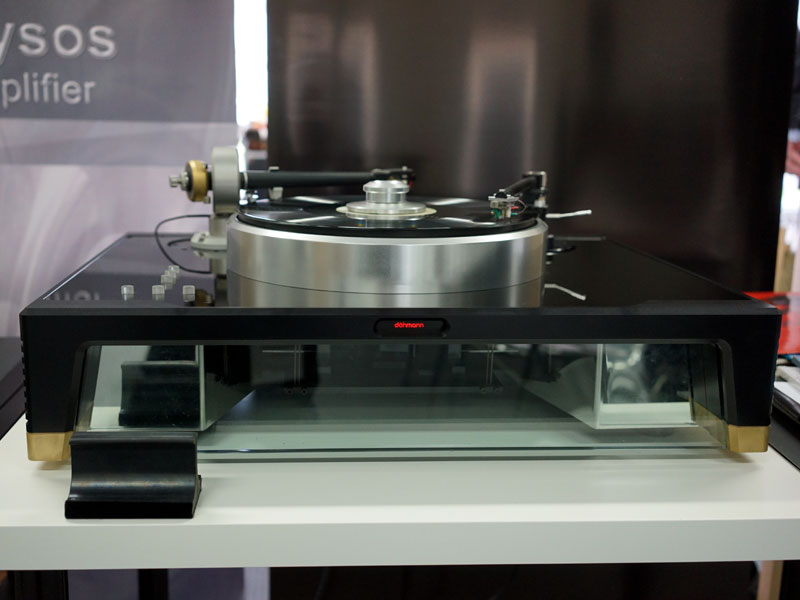 One of the most remarkable products at High End was a turntable packed with interesting technology derived from a coalition of talent. Australian Mark Döhmann designed his belt-driven Helix turntable around a suspension system from Minus K of Inglewood, California, which builds suspensions for the medical industry. The bearing is a tweaked-out Spiral Groove part. The power supply runs a three-phase off-the-shelf motor with a modified bearing assembly. The turntable was set up on a flimsy IKEA table to demonstrate that blows to the support table seemed to be completely isolated from the turntable plinth. The platter is non-ferrous aluminum covered with a polymer additive to isolate the vinyl record from what Döhmann claims is the ringing effect of aluminum. The edge of the platter has a rubber compound applied to provide traction for the belt.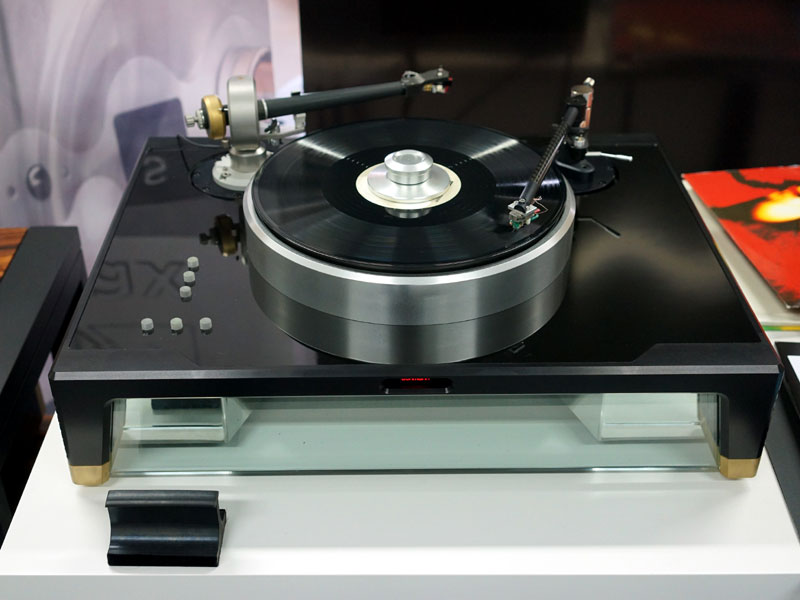 The turntable comes equipped with the latest version of Frank Schröder's LT captured-bearing tonearm and is priced at €40,000. Döhmann is still seeking a US distributor. As displayed, the 'table also bore a second tonearm -- the €28,000 Swedish Analog Technology tonearm. The two 'arms sported Lyra Atlas and Etna cartridges. Not shown was a €16,000 option to add vacuum suction.
© The Audio Beat • Nothing on this site may be reprinted or reused without permission.