High End 2015 • Hot Product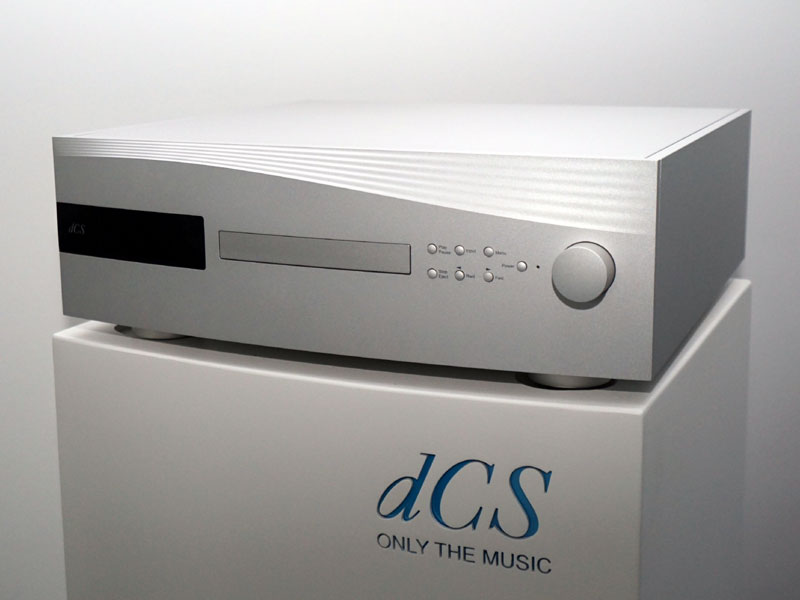 UK digital-engineering company dCS showed their new Rossini one-box playback solution, both a replacement for and an update on the current Puccini one-box CD/SACD player, reflecting the ongoing changes in the digital landscape. It's a substantial unit with styling very much in the mold of the Vivaldi, the added texture on the front panel making it, if anything, even more attractive. The machine itself is available in two different forms, either a DAC-only option (£15,000) or as a CD player with the necessary transport (£18,000). The same Ring DAC chip used in the Vivaldi is used here, offering optional DSD upsampling and multistage oversampling. The range of inputs and network compatibility are all that you'd expect, including SACD from an external transport via dual AES connections. The usual dCS features include filter options, variable output and the ability to run from an external clock, with availability from September of this year.
© The Audio Beat • Nothing on this site may be reprinted or reused without permission.