High End 2014 • Hot Product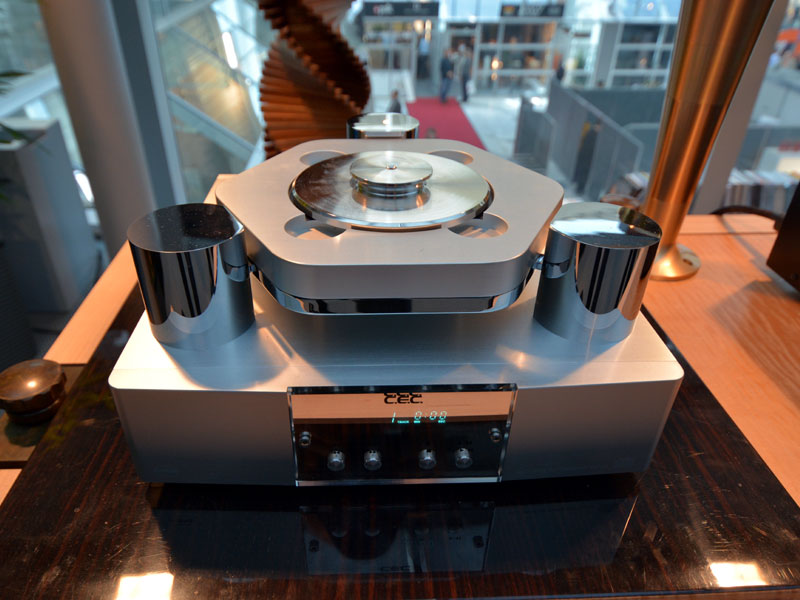 Tucked away between the expensive boxes driving even more expensive boxes in the Living Voice Vox Olympian/Vox Elysian system was the new CEC TLO 3.0 CD transport. Making its international debut as the sole (or should that be soul?) source in the best-sounding system at the show, this £24,000 CD-only disc spinner might have seemed like an anomaly in this day and age of high-res file replay, but it proved conclusively that there's still life in the old Red Book format. With notably softer styling than its predecessor, the new unit seems set to maintain CEC's position as the supplier of transports of last resort for those who still want to play physical media. It's still built like a battleship, but now it looks more like a stealth cruiser.
© The Audio Beat • Nothing on this site may be reprinted or reused without permission.