High End 2013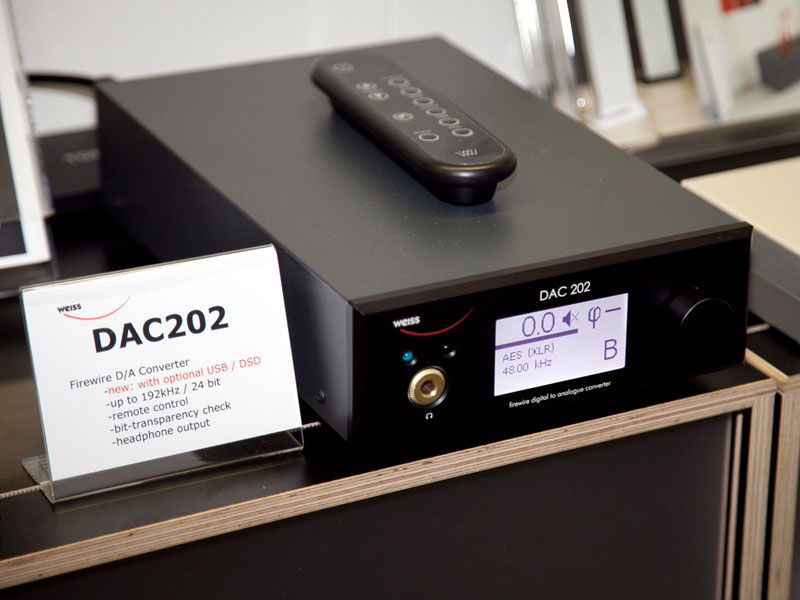 Daniel Weiss has added this year's must-have conversion technology to his highly regarded DAC202 converter. The DAC202U version adds a USB input and DSD decoding to this compact FireWire-input converter, the first and still one of the few DACs to offer this connection. It uses two converters per channel and has remote volume, polarity and upsampling control. The price is €7000 with DSD onboard.
Weiss also showed the MAN301 network player, a CD ripper with library management and integrated Gracenote access. Weiss has built its own app for iOS devices, which looks rather more sophisticated than most and equipped the unit with FireWire and USB outputs beside more familiar types. The MAN301 costs €12,000 with an onboard DAC and €9000 without.
© The Audio Beat • Nothing on this site may be reprinted or reused without permission.