High End 2013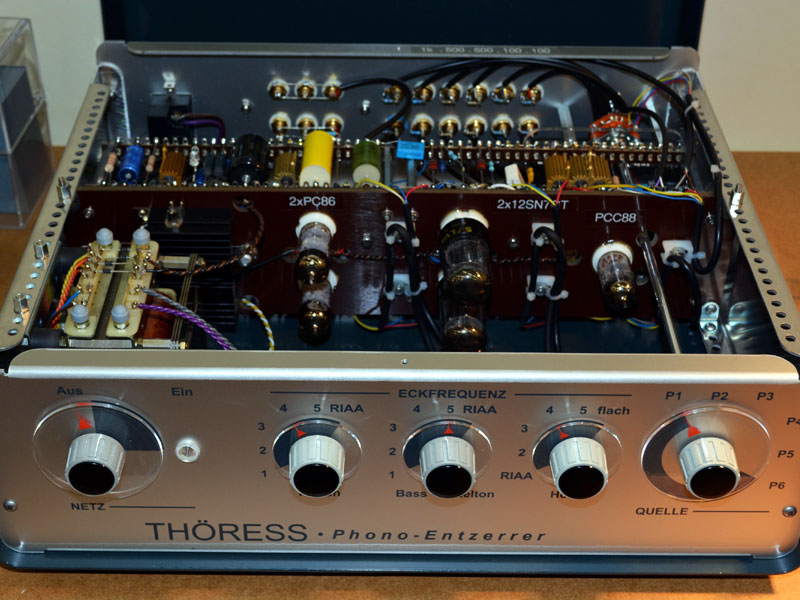 Attention to detail and beautiful construction are trademarks of German audio products, and the High End show always has several surprises tucked away in its nooks and crannies. One of the many such surprises was the drop-dead gorgeous Thöress vacuum-tube Parametric Phono Equalizer (nicknamed "The Enhancer"). This phono stage goes beyond the three or four adjustable EQ curves provided by many phono sections. It allows adjustment of the entire range of equalization curves. Under the hood of this product lies an amazing selection of the finest point-to-point wiring, thickest imaginable circuit boards and well-thought-out layout. While not inexpensive at €8450, The Enhancer's quality of construction and parts exceed what's found in products costing much more.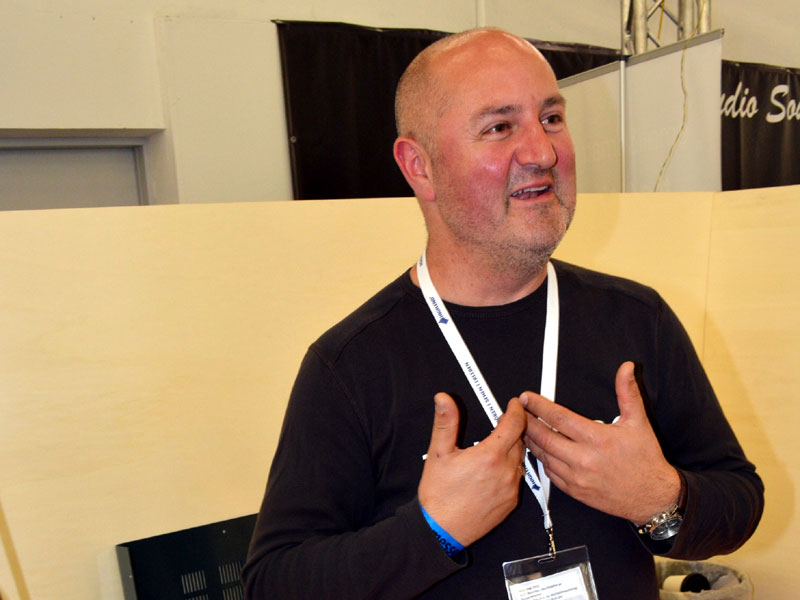 Reinhard Thöress explains the importance of adjustable phono EQ.
© The Audio Beat • Nothing on this site may be reprinted or reused without permission.